Happy birthday KDE Plama 5
From LinuxReviews
Jump to navigation
Jump to search

The current iteration of the most advanced GNU/Linux desktop environment is five year old today; KDE Plasma 5.0 was launched July 16th, 2014. KDE itself is much older, it's launch date of October 14th, 1996 makes it 22 years old. Plasma itself is also older with the first version being introduced with KDE 4 on 23rd October 2007 - nearly 12 years ago.
KDE 4, popularized by Linux distributions such as KUbuntu and Hannah Montana Linux, was the first KDE Desktop in it's current "Plasma" form.
KDE Plasma has come a long way since then. KDE Plasma 4 was replaced by the fifth version on July 16th, 2014. This makes the current version of KDE Plasma five years old on this day.
Happy Birthday KDE Plasma 5!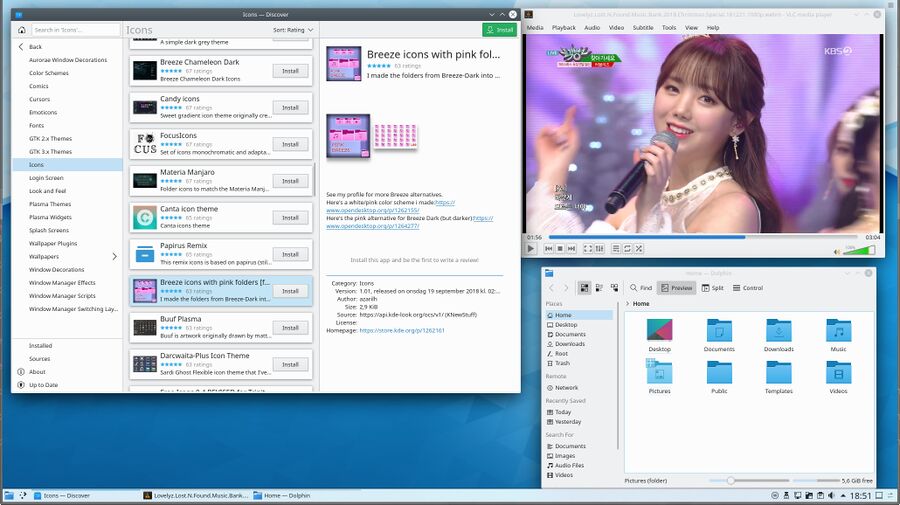 KDE Plasma 5.16 on KDE Neon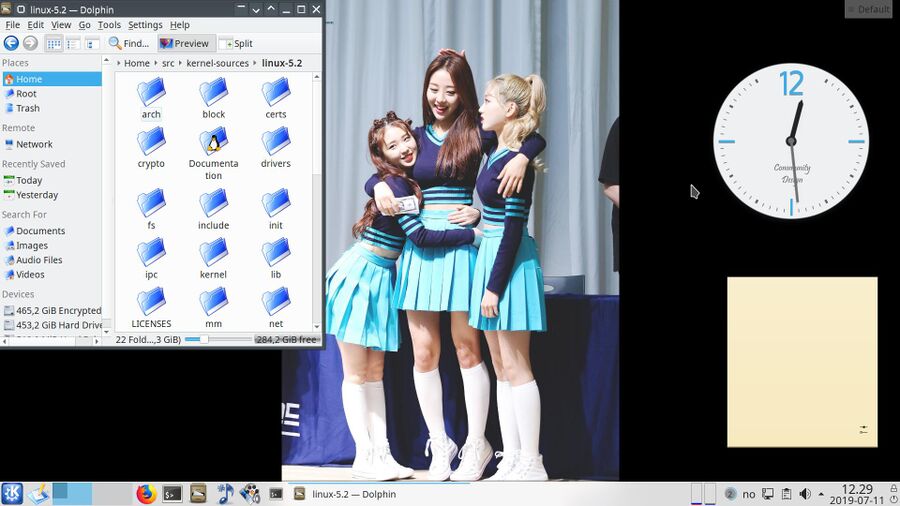 KDE Plasma 5.15 on Fedora Linux
KDE Plasma 5 is available as an alternative on most GNU/Linux distributions. It is the default desktop on KDE's own KDE Neon distribution. It is also available on Debian, Manjaro Linux and other leading Linux distributions.
You can learn more about KDE and KDE Plasma technology at https://kde.org/
published 2019-07-16 -  last edited 2019-07-16