Xfce4-whiskermenu-plugin 2.3.4 is released
From LinuxReviews
Jump to navigation
Jump to search

The Xfce team has released an update to the popular "whiskermenu" panel plugin for the Xfce desktop environment. This is the Xfce menu many distributions use as the default menu in Xfce since it is somewhat more advanced than the stock menu. The new version has some fixes which makes it build against xfce4-panel 4.15.0, which is the first development release in the next iteration of the Xfce desktop - and some translation updates. That's it.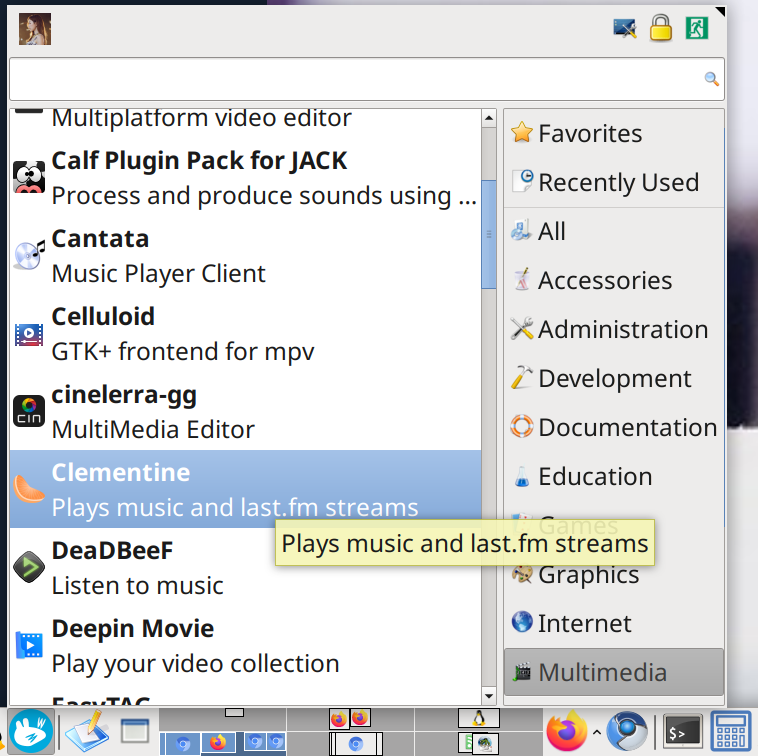 Xfce's optional "whiskermenu".
There is nothing new of interest since version Xfce4-whiskermenu-plugin 2.3.3 was released. The new version has fixes that allow that the Whiskermenu to be built against the 4.15 development version of Xfce which will be released around this time next year. There are some minor translation updates for Dutch, Galician and Georgian which may be of interest if you are using Xfce in one of those languages.
The new version's soruce code can be aquired from archive.xfce.org. Distributions using Xfce 4.14 will likely update their repositories and make it available "soon".
published 2019-11-07 -  last edited 2019-11-07