Xfce4-whiskermenu-plugin 2.3.3 released
From LinuxReviews
Jump to navigation
Jump to search

Xfce's team describes the Whiskermenu as "An alternate menu". That may be true in theory but in practice it's the default standard menu on most distributions. The new version has translation updates for Bulgarian, Czech, Danish, Galician, Icelandic and Nepali. It also removes a partial crash-fix for crashes caused by garcon.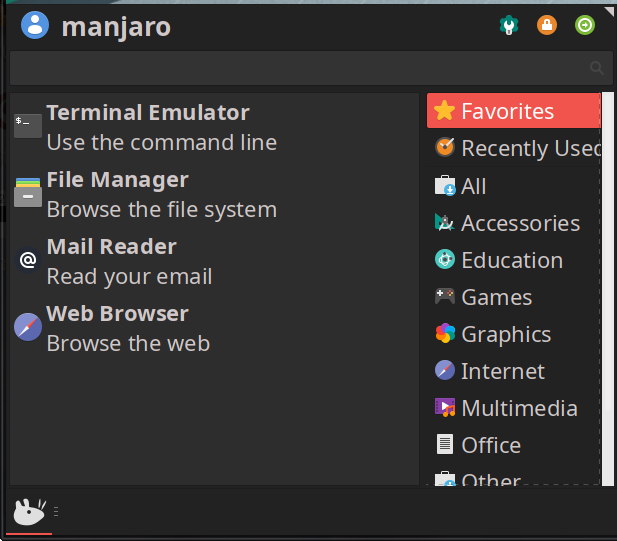 The optional Xfce Whiskermenu is fancier than the stock Xfce menu. Many distributions opt to use it as the default menu.
The release notes for 2.3.3 are:
Removed workaround for garcon that did not always fix crash.
Translation updates: Bulgarian, Czech, Danish, Galician, Icelandic, Nepali.
Why was this crash fix removed, you may wonder. An anonymous source in the Xfce developer community explained that:
"There was a bug in garcon that crashed whatever used it while .desktop files were being updated. The whiskermenu author implemented a workaround that worked partially and now removed it because garcon was fixed."
Anonymous Xfce developer
Xfce 4.13pre3 was released on July 28th. This was the last pre-release before 4.14. The 4.14 final version will be released on August 11th.
published 2019-08-08 -  last edited 2019-08-08