Ncmpc
From LinuxReviews
Jump to navigation
Jump to search
ncmpc is a terminal Music Player Daemon client made using ncurses. It allows you to browse your music collection and manage a playlist from the comfort of your favorite terminal emulator.
Features and usability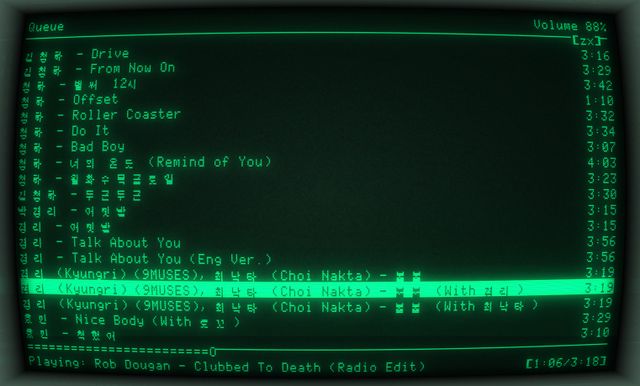 ncmpc running in Cool-Retro-Term
There's not much to say about ncmpc beyond that it's probably the best choice if you really want to control Music Player Daemon from a terminal. You will probably find it very hard to use if you are used to or prefer graphical programs over terminal programs. It's probably fine if you like these kinds of programs.
ncmpc is highly configurable[1]
You can control most of MPD's functionality using keybindings. You can configure your own or use the defaults. There are a lot of keys you can use in ncmpc.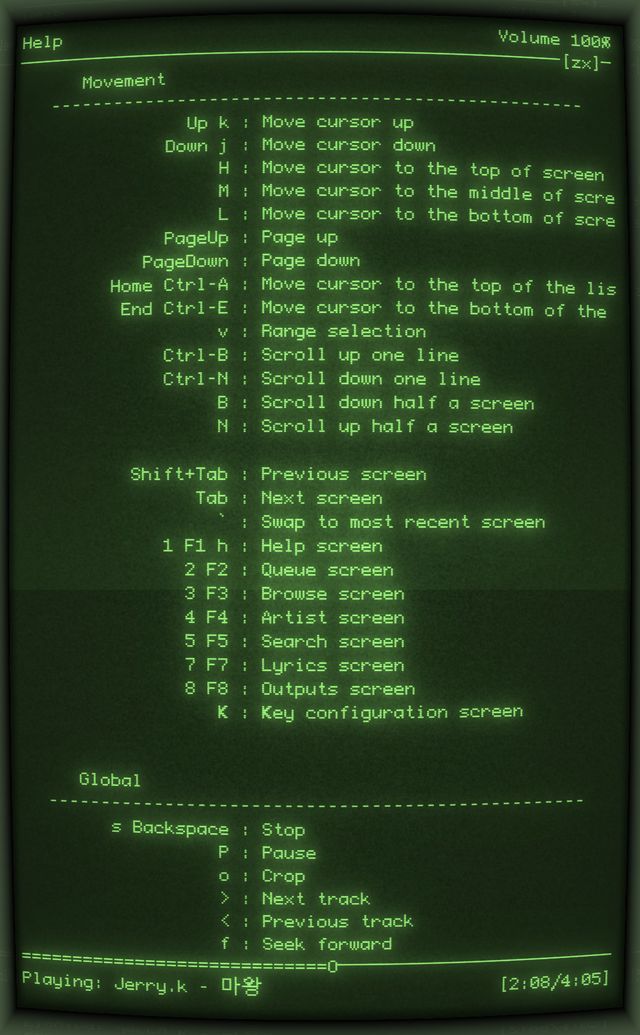 Notes
Links
The ncmpc homepage is at https://www.musicpd.org/clients/ncmpc/
Alternatives
Stand-alone music players:
discontinued / abandoned / bankrupt & finished: Clementine | Amarok
Music Player Daemon clients:
mpd is a database-oriented music player daemon which can be controlled by numerous front-end programs.
discontinued / abandoned / bankrupt & finished: Sonata | KMP | Glurp