Glurp
From LinuxReviews
Jump to navigation
Jump to search
Glurp is a simple GTK+-2.x based graphical client for the Music Player Daemon. It has not been updated since 2014.. It's over, Glurp is dead.
In bullet summary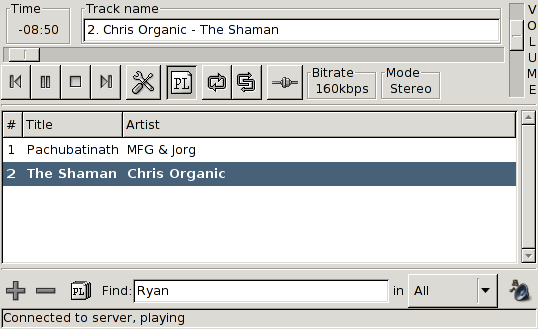 Glurp had the basic features you can expect from very basic bare-bones MPD client, but it did not have anything "extra" beyond the bare essential feature-set.
It wasn't very user-friendly.
It allowed you to control a MPD, and that's about it.
It has not been updated since 2014. It appears to be dead and unmaintained.
Alternatives
Stand-alone music players:
discontinued / abandoned / bankrupt & finished: Clementine | Amarok
Music Player Daemon clients:
mpd is a database-oriented music player daemon which can be controlled by numerous front-end programs.
discontinued / abandoned / bankrupt & finished: Sonata | KMP | Glurp