Xfce Cpugraph Plugin 1.0.91 released!
From LinuxReviews
Jump to navigation
Jump to search

The most popular Linux desktop environment Xfce is making great progress towards a long-awaited stable 4.14 release. An updated version of the xfmpc front-end for the music player daemon and an updated CPU graph panel plugin were released this week. Both were the hard work of Xfce developer Andre Miranda.
The CPU graph panel plugin is, of course, a panel plugin for Xfce which shows the load of the CPUs cores and threads.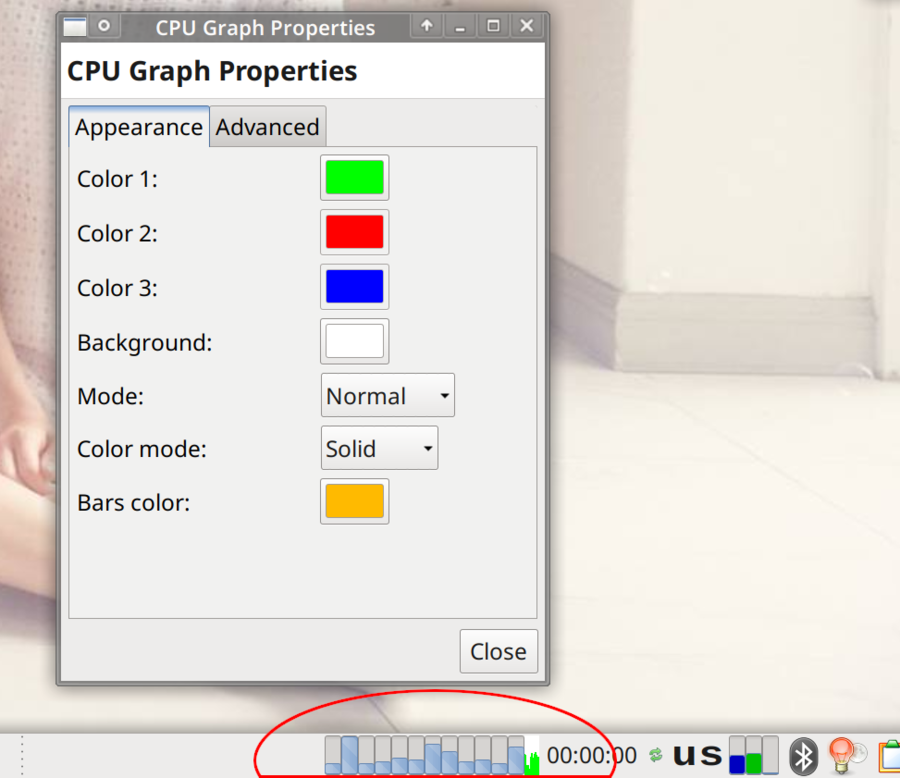 The plugin is configurable and the CPU history graph can be configured to be wide or narrow and show history in a normal mode, a grid mode and a LED mode.

The release notes for version 1.0.91 of the cpu graph plugin are:
Add option to disable the graph (Bug #15163)
Use css to change bar colors (Bug #15186)
Fix bars in horizontal mode
Updated translations
Version 0.3.0 of xfmpc, a Music Player Daemon client made with Xfce in mind, was also released this week. This new release of Xfmpc is simply not up to par with other MPD clients like Cantata and GMPC. It lacks all you'd expect beyond a playlist and a play/stop button.
Xfce version 4.14 is scheduled to released in August.
You can learn more about the CPU graph plugin at https://goodies.xfce.org/projects/panel-plugins/xfce4-cpugraph-plugin
published 2019-06-23 -  last edited 2019-06-23