Mesa 20.1.10 Is Released With A Handful Of Bug-Fixes
From LinuxReviews
Jump to navigation
Jump to search

Mesa 20.1.10 is a small bug-fix release for GNU/Linux distributions that have not yet upgraded to Mesa 20.2.0. There's not much to see, there's seven for the Intel graphics drivers and two on the AMD side.
written by 윤채경 (Yoon Chae-kyung)  2020-10-15 - last edited 2020-10-15. © CC BY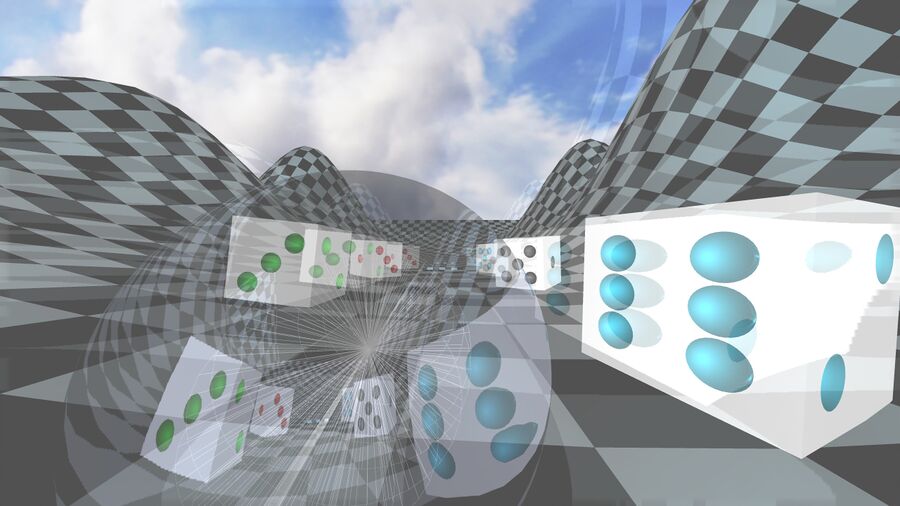 The PC scene demo Loop 1 by The Bad Sectors being rendered thanks to the Mesa graphics library. Loop 1 won seventh place at the Function 2020 demoscene party held September 18-20 2020, in Budapest, Hungary.
There's nothing new in Mesa 20.1.10 in terms of features except perhaps "MSC RAW Hazard Avoidance" enabled on ninth generation Intel graphics chips. Most of the bug-fixes are for Intel chips. There's five fixes for Intel graphics drivers by Jason Ekstrand, and one fix for fast-clear skipping optimization in the Intel Iris driver and one enabling multi-layer aux-map init for HIZ+CCS in the Intel ANV Vulkan driver by Nanley Cher.
There's two fixes on the AMD side, a a mipmap extent adjustment fix for GFX9+ AMD graphics chips by Google's Bas Nieuwenhuizen and a OpenGL dead-lock fix for the AMD radeonsi driver by AMD's Marek Olšák.
Rhys Perry contributed four Android-related spirv fixes.
Eric Engestrom updated some documentation and wrote the release-notes.
"This is the last release, and everyone is advised to update to the 20.2 series."
Eric Engestrom, Mesa 20.1.10 release-notes
Mesa 20.2.0 brought new Vulkan extensions and a lot of other features to the table and it made the ACO Vulkan shader compiler for AMD graphics cards the default shader compiler. Mesa 20.1.x will not get any more updates after this release so maintainers of distributions still shipping it should begin thinking about replacing it with Mesa 20.2.x.
The source code for Mesa 20.1.0 can be acquired from mesa.freedesktop.org/archive/ in case you would like to compile it yourself. Getting the very latest version from gitlab.freedesktop.org/mesa/mesa may be a better option if you really want to build your own version.