Linux marketshare on Steam is Dropping Like A Stone
From LinuxReviews
Jump to navigation
Jump to search

Valve has made a lot of investments in the Linux ecosystem funding developers of a range of projects like the Mesa graphics stack and KDE Plasma's window-manager kwin. The efforts are not bearing fruit. The Linux marketshare on their platform dropped by 0.08% in June leaving Linux distributions with a marginal 0.76% of total Steam usage.
The operating system numbers in Steam's hardware survey for June 2019 are not fantastic if you are among the small vocal minority who enjoys Linux as a gaming platform. A loss of 0.08% market-share may not seem like much and in a broader context isn't nothing. It is actually a big loss percentage-wise since Linux only had a 0.84% market-share in May after growing 0.02% since the April.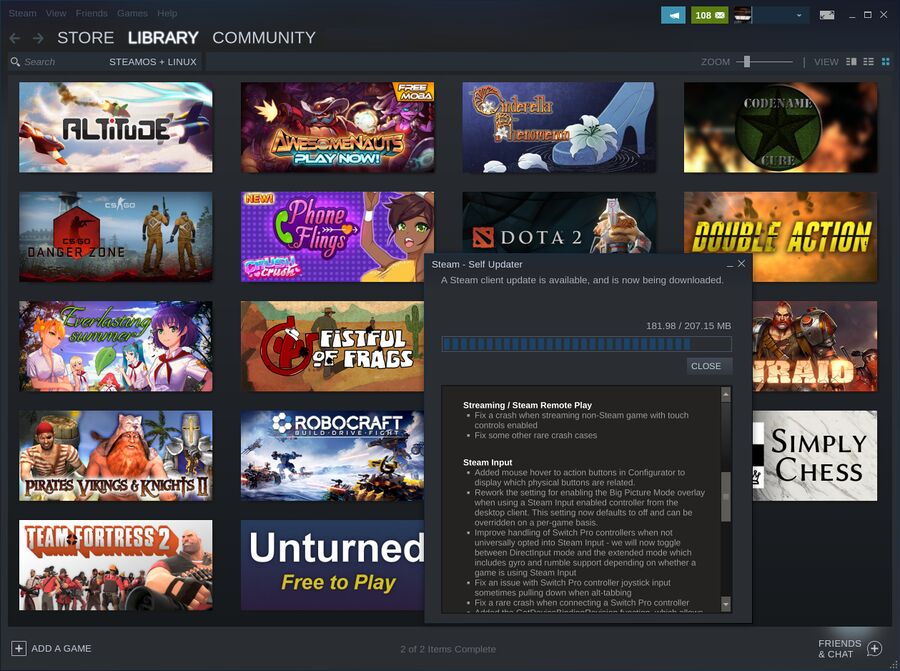 Ubuntu's decision to render Steam unusable on their distribution by dropping support for 32-bit software in future versions of Ubuntu and other road-blocks sure makes us wonder why Valve would even bother with Linux. Ubuntu did back-track a bit with a promise to keep 32-bit support in the next version when Valve announced they will no longer consider Ubuntu to be a "supported" platform - but their plans to drop 32-bit support in later versions have not changed.
Valve does pay a lot of developers to work on Linux technology and it would be nice if they keep doing that despite Linux's dwindling market-share on their platform and Steam's own dwindling market-share. Our impression is that zoomers are mostly using phones and they use a competing platform with a hostile attitude towards Linux when they do play on the PC. For some random context: This site's name is LinuxReviews. 70% of our readers are doing so using Android devices.
Other data in the Steam Hardware Survey is not that interesting. Intel is still the king of CPUs, NVidia is still the king of GPUs and Windows, with a total of 96%, is the dominant desktop operating system.
published 2019-07-02 -  last edited 2019-07-02