Warzone2100 4.0 Is Released With Vulkan Support, Built-In JavaScript Engine And Other Major Improvements
From LinuxReviews
Jump to navigation
Jump to search

Version 4.0 is a major upgrade to the Warzone 2100 strategy game originally released by Pumpkin Studios in 1999. The latest version can render graphics using Vulkan, DirectX (for Windows), Metal (for macOS) and OpenGL. The Qt dependencies have been dropped thanks to a new built-in JavaScript engine, there's new soundtracks, higher resolution textures and a lot more.
written by 윤채경 (Yoon Chae-kyung)  2021-04-07 - last edited 2021-04-07. © CC BY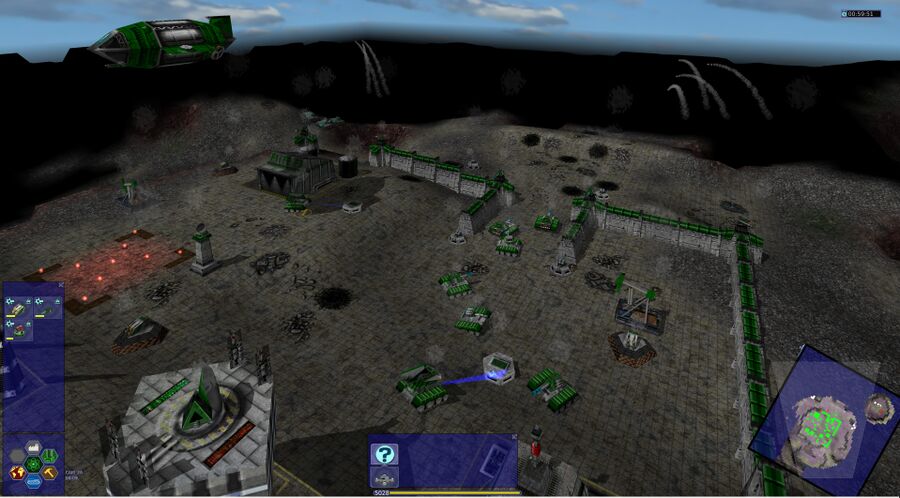 Warzone 2100 4.0, the "Beta" mission.
Pumpkin Studios made the Warzone 2100 strategy game from 1999 available under the GNU GPL in 2004. A small but very active community of free software enthusiast have been maintaining and improving it ever since. Warzone 2100 3.3, released in September 2019, brought high resolution monitor support, better graphics, smarter AIs and many multi-player improvements. Warzone 2100 4.0 is an even bigger release.
Warzone 2100 has a massively improved graphics engine with support for Vulkan, OpenGL and OpenGL ES 3.0, DirectX (via libANGLE library translating OpenGL ES to DirectX) and Metal (via the MoltenVK library translating Vulkan to Metal). Previous versions were only capable of OpenGL graphics output.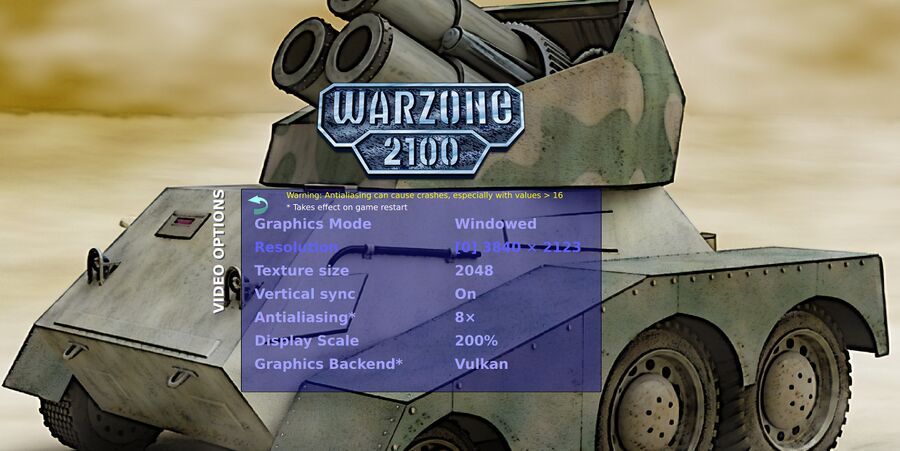 The Linux version of Warzone 2100 can be configured to render graphics using OpenGL, OpenGL ES and Vulkan.
All new high resolution textures to go along with the new and improved graphics engine. The improvements makes this old game from 1999 look like a pretty modern game on a 4K monitor though high resolution monitors will need to use the built-in up-scaling. 200% (4x 1080p) is a good choice for 4K. The game can do up-scaling to up to 400%.
The multi-player mode has a new "Factions" mode in additional to the "Teams" and "Locked teams" modes previous versions had. The multi-player can be used to play against human opponents via the Internet as well as a number of AI bots with different tactics and strategies.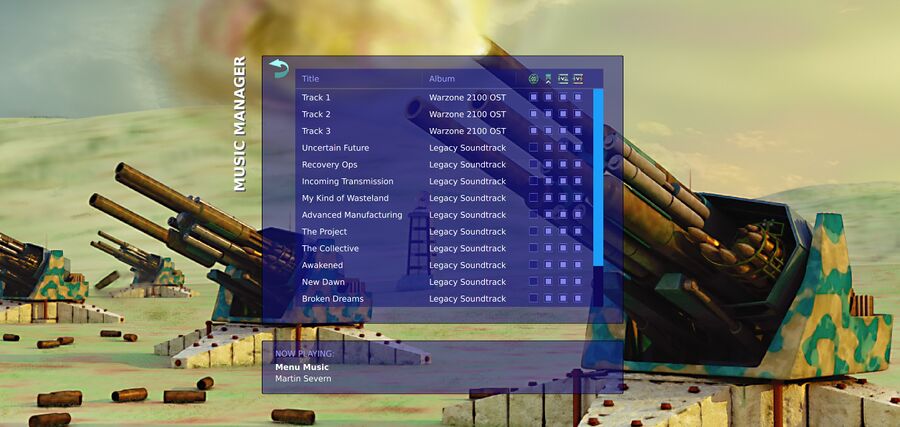 The new music manager in Warzone 2100 4.0 listing the available soundtracks.
Warzone 2100 4.0 has a brand new soundtrack by LupusMechanicus. There's also a new music manager where you can listen to individual tracks and select what songs should be played in what parts of the game.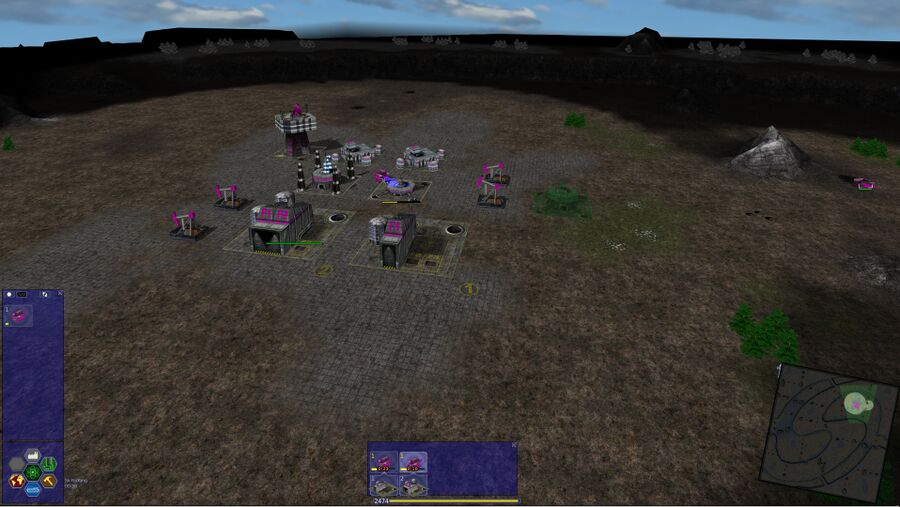 Warzone 2100 4.0, starting out building a base in the multi-player mode.
Those who have played previous versions may have noticed the occasional and very annoying crash with certain combinations of Qt and Warzone 2100 due to the way prior versions of the game depended on and used the Qt to execute JavaScript (most of the AI bots are written in JavaScript). Warzone 2100 4.0 has it's own built-in JavaScript engine called QuickJS. The Qt-related crashes should therefore be a thing of the past.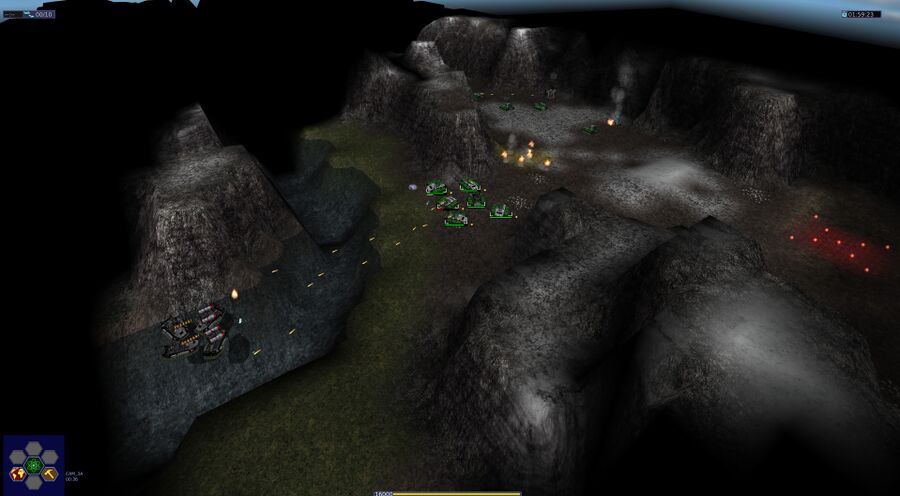 Warzone 2100 4.0, "Gamma" mission.
The Warzone 2100 homepage is at wz2100.net. It has been overhauled with a slick new look for the the big 4.0 release. A bog Download button is prominently featured on the front page. It offers binary downloads for Windows, macOS and Debian as well as a Snap installer for other GNU/Linux distributions. The snap package manager is available for just about all GNU/Linux distributions. Just look for a package called snap in your distributions package manager if you do not have it installed.
You can install Warzone 2100 4.0 using snap with
and run it with snap run warzone2100 (it will show up in your desktops menu) once it is installed.
Warzone 2100 is a pretty decent war strategy game. It is worth a look if you have time to play games. This new release really is a big improvement over previous versions, so you may want to take a look if you have played earlier version of it in the past.