Xfburn 0.6.2 Is Released
From LinuxReviews
Jump to navigation
Jump to search

Xfce developer Rene Kjellerup has released a new version of the Xfburn CD/DVD/BlueRay writer. The new version has code cleanups removing deprecated Glib/Gtk+ Widget definitions, a translatable user interface and translations for a wide range of languages.
written by Öyvind Sæther  2020-03-11 - last edited 2020-03-11. © CC BY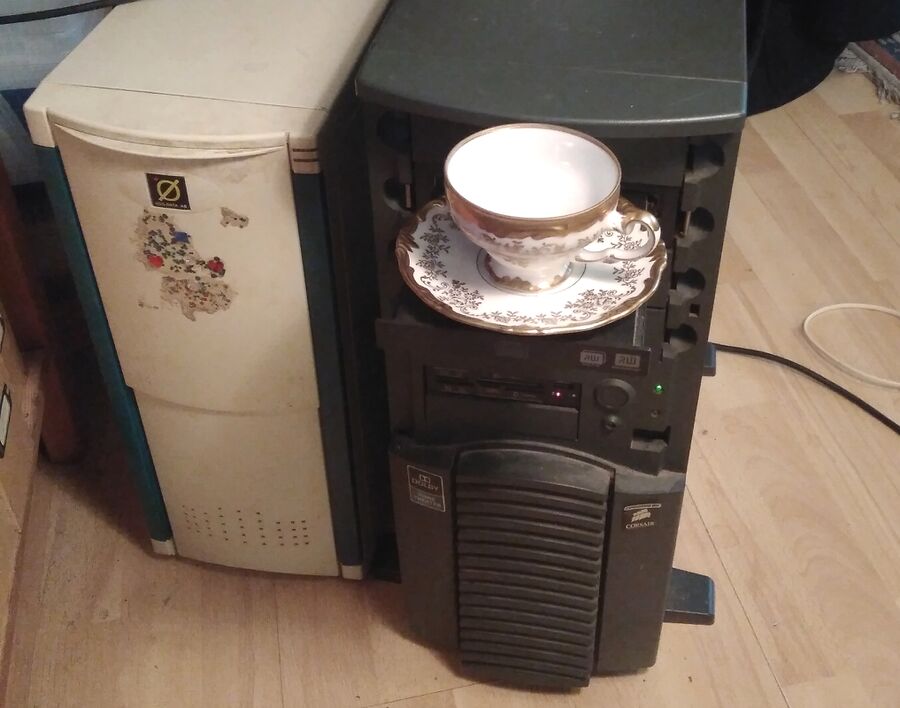 The coffee cup holder on older computers like this AMD Athlon II in a Chieftec Dragon tower is actually meant to be used with an ancient technology called a "compact disc".
Round shiny coasters called a "Compact Discs" were very popular and widely used to store music and data in the 1990s. Technology capable of writing data to these ancient relics can still be found in very old computer towers. Grandpa's coffee cup holder is actually capable of reading and writing data to grandma's coasters. The Xfburn software can be used to write data to these "compact disc" coasters as well as DVD and BlueRay coasters if the computer has something called a "optical drive" in the computers 5.25" drawer bay.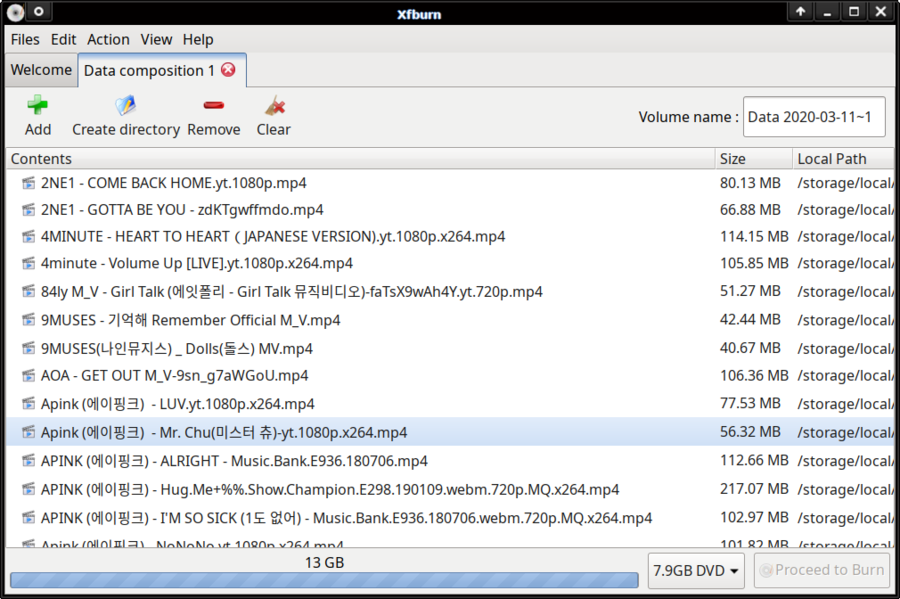 The data disc creation window in Xfburn 0.6.2.
The latest Xfburn release has a translatable user interface, several code cleanups and user interface translations for a long list of languages. These complete list of changes in the release notes for 0.6.2 is as follows:
"Minor release update and translations.
Displaying device revision information in the device dialog
Made popup context menu translatable
Code clean up for deprecated Glib/Gtk+ Widget definitions
updated AppData to AppStream and project URLs all around
Made xfburn.ui translatable
minor cleanups
Translation Updates: Albanian, Basque, Bulgarian, Catalan, Chinese (China), Chinese (Taiwan), Croatian, Czech, Danish, Dutch, French, Galician, German, Greek, Hebrew, Hungarian, Italian, Japanese, Lithuanian, Malay, Norwegian Bokmål, Polish, Portuguese, Portuguese (Brazil), Russian, Serbian, Slovak, Slovenian, Spanish, Swedish, Turkish

"
Release notes for 0.6.2
Linux users who still have and for some reason use compact discs and other optical media can get source for the latest version of Xfburn from archive.xfce.org/src/apps/xfburn/. There is also a xfburn website at docs.xfce.org/applications/xfburn. Most distributions have xfburn available in their repositories and most of them will have the new 0.6.2 version available in a week or three. The older Xfburn version 0.6.1 is fine if you want to try it while you wait for your distributions to be updated, there is little practical difference between version 0.6.1 and 0.6.2.