Xfburn 0.6.1 is now available
From LinuxReviews
Jump to navigation
Jump to search

The CD/DVD/BD burning application Xfburn has been updated to use the GTK+3 toolkit. There's also some minor code modernization under the hood. There's also a lot of translation updates in this latest version of the Xfce desktop's tool for writing data to ancient round storage-media.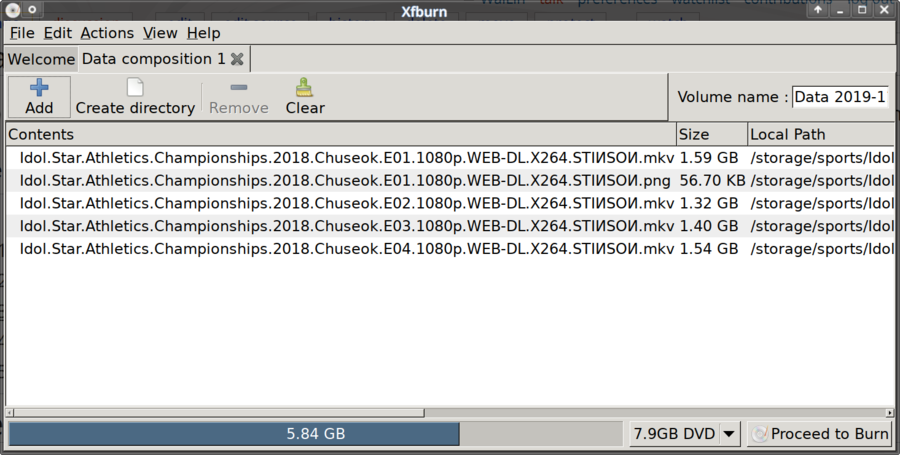 Xfburn version 0.5.5 using GTK+2.. The latest version has been updated to use GTK+3.
For those unfamiliar with the round optical storage discs xfburn is for: CD/DVD/BD discs are what grandpa's coffee cop holder is supposed to be used for. CD discs hold about 700 MB of data, DVDs hold 4.5 GB and BlueRay (BD) discs can hold a whole lot more. Xfburn can be used to read and write these ancient and wildly outdated data storage discs using the 5.25" coffee cop holder found on really old computers. If you have a two decades old computer and you are able to find optical storage discs on a dusty shelf a store somewhere then the new version of xfburn may be for you.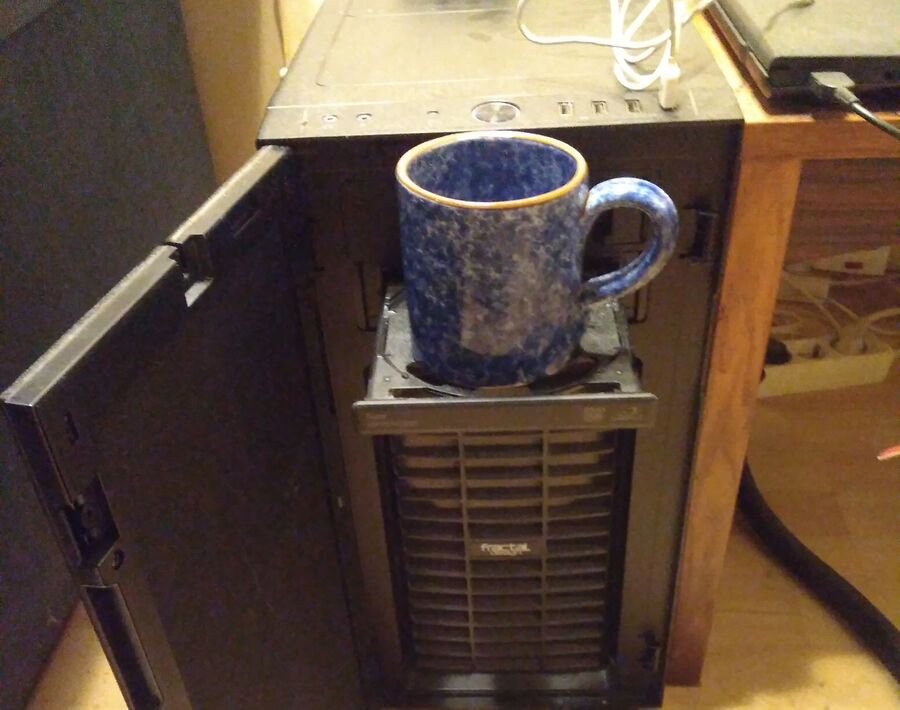 The coffee cop holder trays that pop out of old computer towers are actually for reading and writing data using ancient storage discs.
These are the complete "release notes" for 0.6.1:
"After a long while it is time to cut a new release.
One major
minor updates:
modernized the code a little in the process
fixed website link in the about dialog
Re-enabling the initial code for setting the starting directory and finish implementation
Translation Updates:
Albanian, Arabic, Armenian (Armenia), Asturian, Basque, Belarusian, Bulgarian, Catalan, Chinese (China), Chinese (Taiwan), Croatian, Czech, Danish, Dutch, English (Australia), English (United Kingdom), Estonian, Finnish, French, Galician, German, Greek, Hebrew, Hungarian, Icelandic, Indonesian, Interlingue, Italian, Japanese, Kazakh, Korean, Lithuanian, Malay, Norwegian Bokmål, Norwegian Nynorsk, Occitan (post 1500), Polish, Portuguese, Portuguese (Brazil), Russian, Serbian, Sinhala, Slovak, Spanish, Swedish, Telugu, Thai, Turkish, Uighur, Ukrainian

"
xfburn 0.6.1 release-notes
The source for new version can be downloaded from archive.xfce.org/. xfburn is typically available in distributions repositories under the package name xfburn. Most distributions do not yet have the new and updated version so you will have to wait a few days or weeks until the new version arrives in your distributions repositories. Xfburn's website is at goodies.xfce.org under /projects/applications/xfburn
published 2019-11-07 -  last edited 2019-11-07