Warzone 2100 3.3 released with better graphics and high resolution monitor support
From LinuxReviews
Jump to navigation
Jump to search

It has been 3 years since the last release of the free open source strategy game Warzone 2100 from 1999. Warzone 2100 has been free software since 2004 and it's small hardcore community has been making small incremental improvements ever since. Version 3.2 could not get into scaling which made it unusable on modern monitors. The latest version has a brand new "Display Scale" option which works well on modern 4K displays. There's also better and smoother graphics and the lagging which would sometimes be noticeable when a lot of things were going on is gone. The new version is available for GNU/Linux, Windows and MacOS. There is no Android version.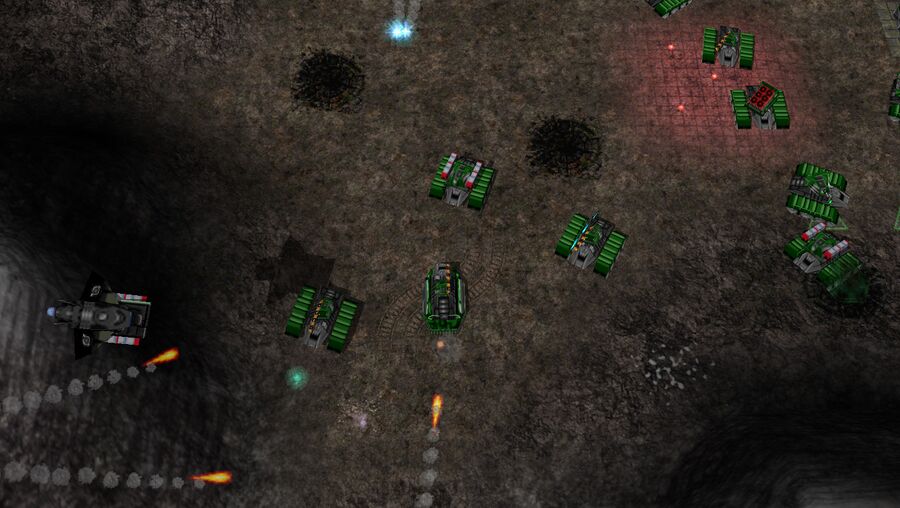 Warzone 2100 3.3, gameplay close-up
A detailed list of all the changes the voluntary developers have worked so hard to bring to this new release can be found deep in the Warzone 2100 forums in a post titled "Release 3.3.0".
The new display scaling feature and the many fixes related to scaling and window resizing is probably the most important change in this release - specially if you are using a monitor made the last few years. The 3.2 version lacked scaling support which makes it as good as unusable on modern monitors. The new version works perfectly on a 4k display when scaling is set to 200%; the game is designed for those outdated 1080p relics and works best on those when no scaling is applied.
Warzone 2100 3.3 has graphics improvements as well as graphics driver fixes for several platforms.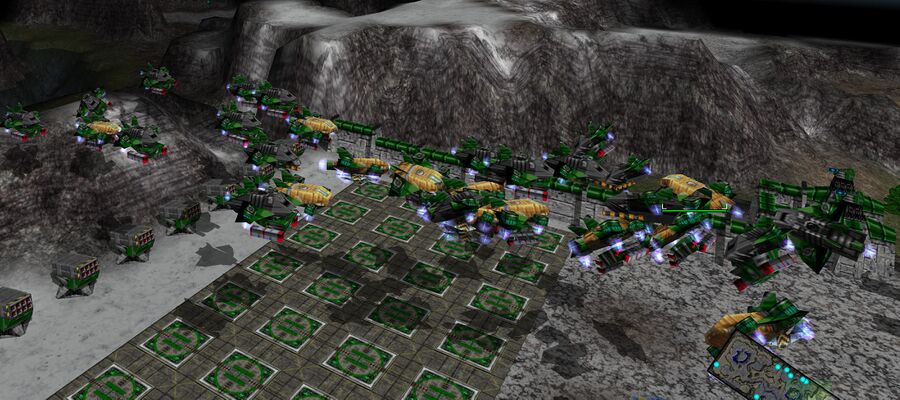 Warzone 2100 has many kinds of units. Aircraft are called "VTOLs" and this is what they look like. The hotkey ctrl-v gives you control over the vtol units.
There's also some tactical AI changes under the hood. Some of the AI computer-controlled units are now considering secondary and long-range orders.
Warzone 2100 has a "Campaign" mode where you follow a story of how humans were wiped out by a evil computer network by playing various campaigns which consist of many levels. There has been a lot of fixes to this game-mode since the last release.
There does not seem to be much related to multi-player gameplay in the new release in the official change-log. It wasn't broken and has always worked great as long as you have a UPnP supported firewall or manually open port 2100 to allow people to connect (if you are hosting the game, those who participate do not need to open the port). However, there are improvements in this area too - even though they are not indicated by the changelog. An anonymous Warzone 2100 community source told us that:
"There *are* actually a lot of fixes related to multiplayer. From improvements with UPnP, to fixes with downloaded maps, to reduced lag in multiplayer (part of broader performance improvements), etc."
Warzone 2100 community source
Warzone 2100 can be acquired from SourceForge. It's homepage is at wz2100.net where not much is going on, most news like the 3.3.0 release announcement and mods and things like that are posted in the forums.
Warzone 2100 is worth a try if you never played it. It's quite fun for a 20 years old game. All GNU/Linux distributions have the old version in their repositories and they will all have the new version immediately or eventually depending on distribution.
published 2019-09-01 -  last edited 2019-09-01