Steams Hardware Survey for October Indicates Linux Gaming Growth Is Not Happening
From LinuxReviews
Jump to navigation
Jump to search

The GNU/Linux marketshare among gamers using the Steam has flat-lined at 0.83% with a measly 0.03% growth in September and 0.00% growth in October 2019. Overall GNU/Linux gaming marketshare was likely down for the month as popular newly released games like Red Dead Redemption 2 are not available in the Steam store and they are also not available for GNU/Linux operating systems.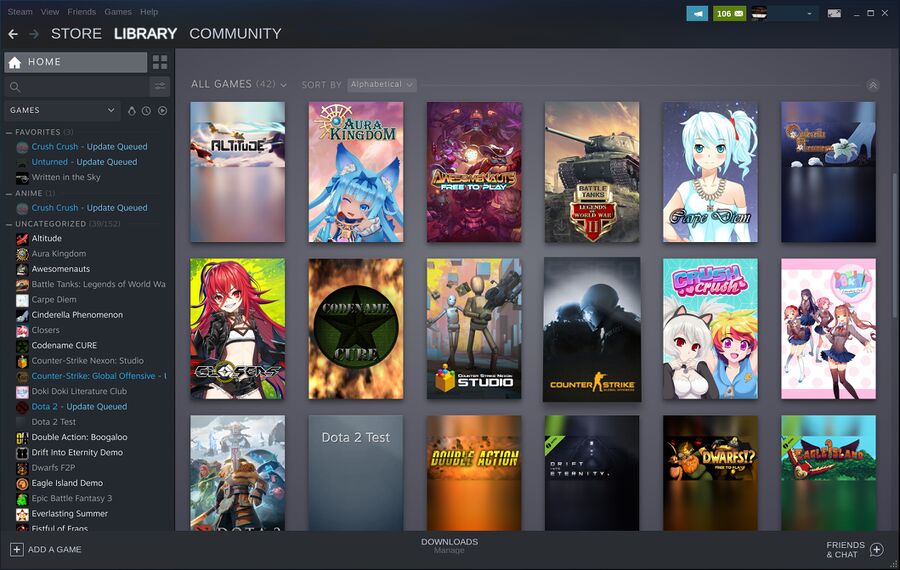 The current version of the Steam games store running on Fedora 31. Notice the fancy new re-designed "Library" page; it was recently re-designed.
It could be that the Steam market share is so low because free software loving GNU/Linux users are playing games outside of Steam's proprietary games store. Free open source games like SuperTux and SuperTuxKart in the GNU/Linux distributions own app-stores could be eating marketshare away from Valve's Steam store but there's not exactly a huge variety of such games so it's unlikely it's a significant amount. There are a lot of Windows users who play games without Steam too so competing methods of acquiring games does not explain why the GNU/Linux market share on Steam is so low.
The most likely explanation for GNU/Linux's <1% gaming marketshare is that very few people use free operating systems like GNU/Linux and the few who do are not playing games. There has been minor swings in the GNU/Linux OS share on Steam; the September numbers showed a 0.03% increase while some months have seen a decrease. These swings are less interesting as long as the total share is less than a percentage. The entire GNU/Linux user-base on Steam is essentially what a rounding error in the Windows 10 marketshare would look like.
If you are wondering how to participate in the Steam hardware survey: You can't. They randomly choose people who are using Steam's software. The results of the previous months survey will be available at store.steampowered.com/hwsurvey/ the following month.
published 2019-11-09 -  last edited 2019-11-09