Kdenlive 19.04.3 released with a whole lot of bug-fixes
From LinuxReviews
Jump to navigation
Jump to search

The latest stable version of the best free software video editor has a really long list of bug-fixes, 12 of which were causing crashes. Cursor tools now work as they should when hovering a timeline and the clip selection code, which previously would cause lags when working with lots of clips, is now a whole lot faster.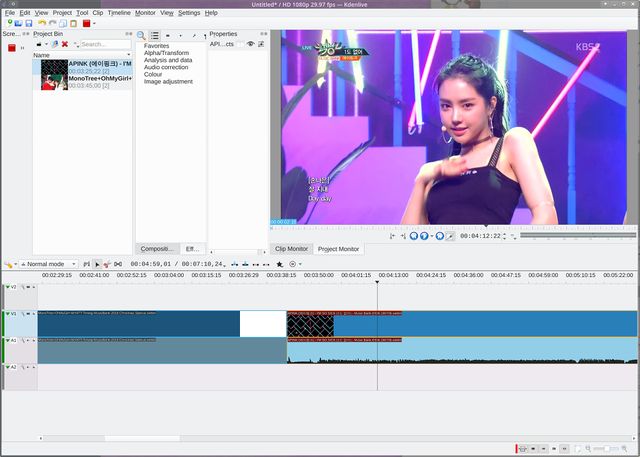 kdenlive 19.04.3 is a small stable version bumb and as such it's got a really long of bug-fixes and tweaks but nothing new and ground-breaking in terms of features.
Windows installable and stand-alone versions as well as AppImage, Snap and Flatpak versions for kdenlive 19.04.3 are available at https://kdenlive.org/en/download/
The Futurue is Kdenlive 19.08
The kdenlive team has been working hard on the next-generation kdelive which will be released as version 19.08 "in less than a month". The git development branch is already indicating kdenlive's version as 19.07.70. This upcoming kdenlive release's codebase has already got quite a few really neat new features.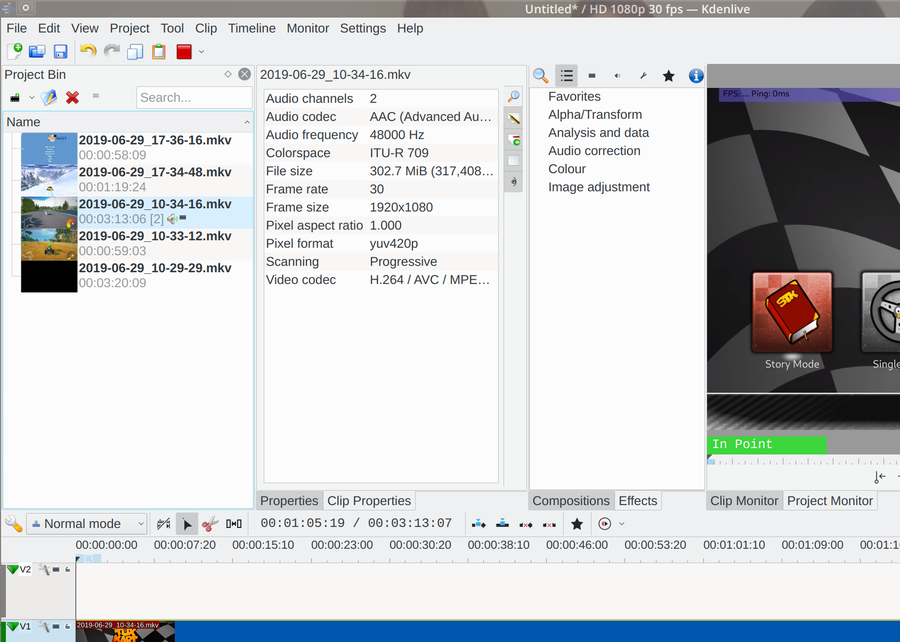 The git versions allows you to preview the clips in the Project Bin by holding shift and hovering the mouse above the small thumbnails. Moving the mouse to the beginning or end of the small thumbnails let you preview clips as if the thumbnail was a time-line. This really cool feature lets you quickly get an idea what the clip's about before opening it in the clip monitor or adding it to the timeline.
Some features that are scheduled to be in 19.08 are not yet finished. There may or may not be an improved speed effect and a new 3 point workflow system in the new version.
Wizards can try the latest kdenlive 19.08 beta which is currently named 19.7.70 by cloning git://anongit.kde.org/kdenlive.git
You can download an Appimage of the latest git version from files.kde.org: kdenlive-19.07.70-beta if you are a non-wizard.
You can read our review of kdenlive to learn more about the best free video editor.
published 2019-07-12 -  last edited 2019-07-12