KStars 3.3.1 released
From LinuxReviews
Jump to navigation
Jump to search

The minor version maintenance release of the under-rated astronomy program KStars has a new Observatory Module for those who happen to have their own astronomy observatory. There's also a change to the stream window where Frames Per Second has been replaced with Frame Duration.
KStars is a fun planetarium program you can play with if you want to brush up on your knowledge of the stars and constellations. It's also a feature-rich tool for professional astronomers and scientist.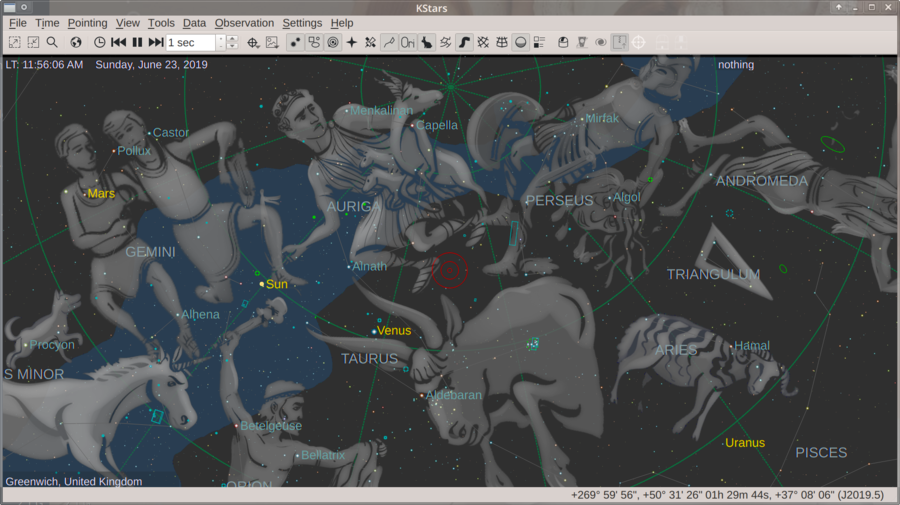 What's new
KStars 3.3.1 has a new Observatory Module developed by Wolfgang Reissenberger. This is one of Kstar's features which targets the software's more professional users. The module lets you manage your Observatory's dome and trigger things like a safe shutdown procedure based on weather changes. More Observatory Management features will be added the coming months.
KStars supports live-streaming from a telescope's camera. The way FPS for such streams is set has been changed; it is now configured by a Frame duration setting instead of Frames per second. A setting of 0.01 seconds would result in 100 FPS. The frame duration can be set as low as 1 microsecond if the hardware and the driver supports it.
There's also some fixes specific to MasOS.
All the popular distributions have a version of KStars in their repositories but they tend to take their sweet time updating to new versions of it and most are still offering versions in the 3.2.x branch. Thus; you may have to compile it yourself if you need the new control module for your observatory. Older versions are fine if you don't have an observatory and just want to brush up on your knowledge of the constellations.
The source of the new version as well as updated 3.3.1 binaries for Windows and Mac OS are available at https://edu.kde.org/kstars/#download
published 2019-06-24 -  last edited 2019-06-24