Caesar III re-implementation Julius v1.2.0 Is Released
From LinuxReviews
Jump to navigation
Jump to search

Julius is a free software re-implementation of the Caesar III game from 1998. The game assets are not included so you will have to acquire them separately. The game was originally released for Windows and macOS. Julius makes it playable on Windows, Linux, macOS, PS Vita and the Nintendo Switch with some additional features like support for widescreen resolutions. The latest Julius version has a new --display-scale parameter for high resolution monitors and other fixes.
written by 윤채경 (Yoon Chae-kyung). published 2020-01-10 - last edited 2020-01-10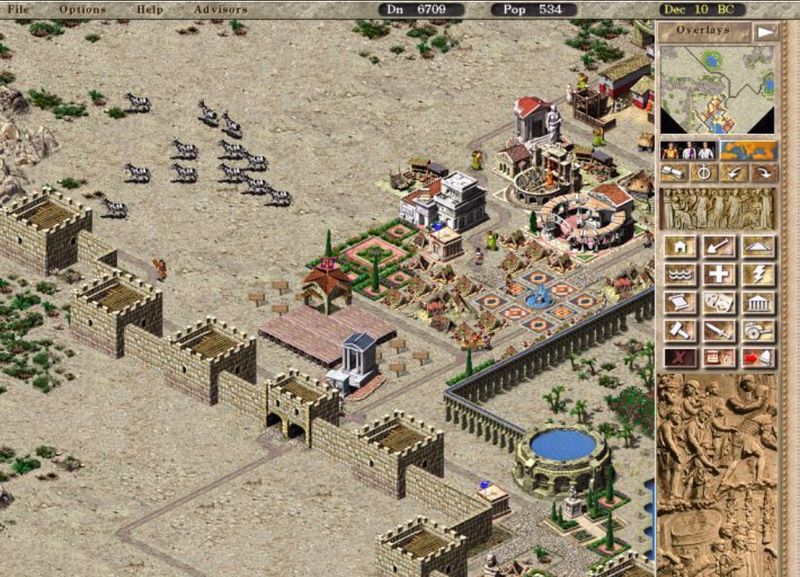 Caesar III, originally released in 1998.
Julius aims to be an accurate free software re-implementation of the original Caesar III game with support for widescreen resolutions, more platforms and small in-game improvements. It is licensed under the GNU Affero General Public License v3.0.
The original game data from Caesar III remains subject to Copyright. Julius requires it but does not, and can not, include it. It is possible to buy the game at from gog.com or the Steam store if you do not have a copy. It is not a very impressive game by today's standards so it may not be worth it unless you want that somewhat trendy "retro" gaming experience.
Julius 1.2.0 has new --display-scale and --cursor-scale options which can be used scale the original game to modern monitors resolutions. --display-scale supports factors from 0.5 to 5 and --cursor-scale supports 1, 1.5 and 2.
Binaries for Linux (AppImage) and the other supported platforms are available from the Julius 1.2.0 release page on Microsoft GitHub.