WJSN (우주소녀) Announces "Unnatural" Comeback Mini-Album With "Hidden" Teaser Film
From LinuxReviews
Jump to navigation
Jump to search

Starship Entertainment has announced that WJSN is doing a comeback with a new mini-album titled "Unnatural". They have not yet released a tracklist, but they have set a release-date: The new WJSN "Unnatural" mini-album will become available on March 31st, 2021.
written by 윤채경 (Yoon Chae-kyung)  2021-03-27 - last edited 2021-03-28. © CC BY

"Hidden Film" promoting WJSNs new "Unnatural" album.
Very little is known about WJSNs comeback mini-album beyond the above "Hidden Film" teaser video, the album title "Unnatural" and the release-date.
Please support WJSN by buying the album if you enjoy their music, one of the wjsn members is a single mother working part time at Subway to make ends meet. It would mean a lot to her if you support her.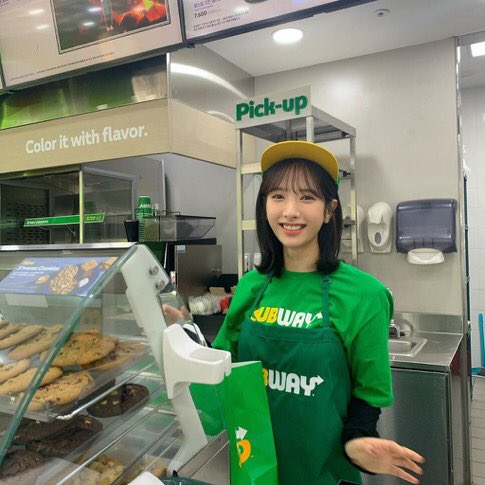 Bona from WJSN working at Subway.
"Unnatural" will be available on something called "Spotify", and also something called "iTunes", on March 31st. It is unclear if/how free software users can buy the album in a safe and privacy-respecting way.
<comments />