United Nations Whisteblower Says The Tor Anonymity Network Is Great For Human Rights Work
From LinuxReviews
Jump to navigation
Jump to search

US military subsidiaries such as the NSA, who use Tor for open source intelligence gathering, are not the only ones who need a secure traffic analysis resistant anonymity network like Tor. UN human rights lawyer Emma Reilly says it is "great" when working with human rights defenders.
written by 林慧 (Wai Lin) 2021-03-08 - last edited 2021-03-22. © CC BY

Talk East Turkestan interview with Emma Reilly on November 2nd, 2020.
Being a honest human rights lawyer isn't easy if you are working for the United Nations. The name "UN Human Rights office" implies that it is an office that cares about human rights. This is mostly not the case. There are honest people there, but there are also many who hand the names of human rights activists over to China on a regular basis.
Human rights lawyer Emma Reilly explained the practice in an interview with LBC on November 1st, 2020:
"Every session, prior to the session, the Chinese government would ask the UN whether or not certain people would come. It is completely against the rules to hand over that information to any government but the UN makes an exception for China, and only for China, and it gives them the names. China uses that information to go harass peoples families who are still based in China."
Human Rights Lawyer Emma Reilly
in an interview with LBC on November 1st, 2020
Communicating securely can be hard in an environment where you never know if a colleague or boss will hand the names of your contacts over to China. Human rights lawyer Emma Reilly told us that she uses Tor and Signal to communicate securely.
"I have used both Firefox and Tor. And even linux many, many moons ago. Tor is great for communication with human rights defenders, including those actively endangered by UN"
Human Rights Lawyer Emma Reilly, March 4th 2021
She later elaborated on why she stopped using Linux. It turns out that the interface just wasn't good enough, though she does think it has improved since she used it on her personal computer.

KDE 3.3.1, August 2004 - one year after Emma Reilly stopped using Linux because she was unhappy with the interface.
"The issue for me was the interface, but I stopped using linux in about 2003, so I'm sure it changed!
When I was regional director of an international NGO and we were giving our old computers to NGOs without many funds in Morocco in 2011, I recruited some of my more computer-savvy friends to install linux ubuntu and lots of free-source software to prevent it being a useless gift ("hi, have these computers that come with lots of software licenses you don't have the funds to pay for and will therefore be useless to you in a year, unless you buy the virus-filled copies in the medina") and it looked like things had indeed improved in terms of user-friendliness.
I tend to use Apple these days out of habit, but use genuinely secure apps like signal on a phone that's never been connected to anything else I own to communicate with human rights defenders when I'm not using TOR.
Hope that helps, and thanks for the shout-out! I keep being told I have all kinds of support on tech fora and I really appreciate it even if I'm increasingly computer illiterate since I was forced to learn pascal (seriously. In the year 2000) and write programs as part of my math degree"
Human Rights Lawyer Emma Reilly, March 8th 2021
We feel for her, she is not the only one who was forced to learn Pascal in her youth.
We also feel for all the victims of the UN Human Rights Council who has been handing over names of human rights activists from the day it formed in March 2006.
China is not only having a very negative impact on human rights activists who contact the UN for help, China is also committing grave crimes against pro-democracy activists in Hong Kong (香港).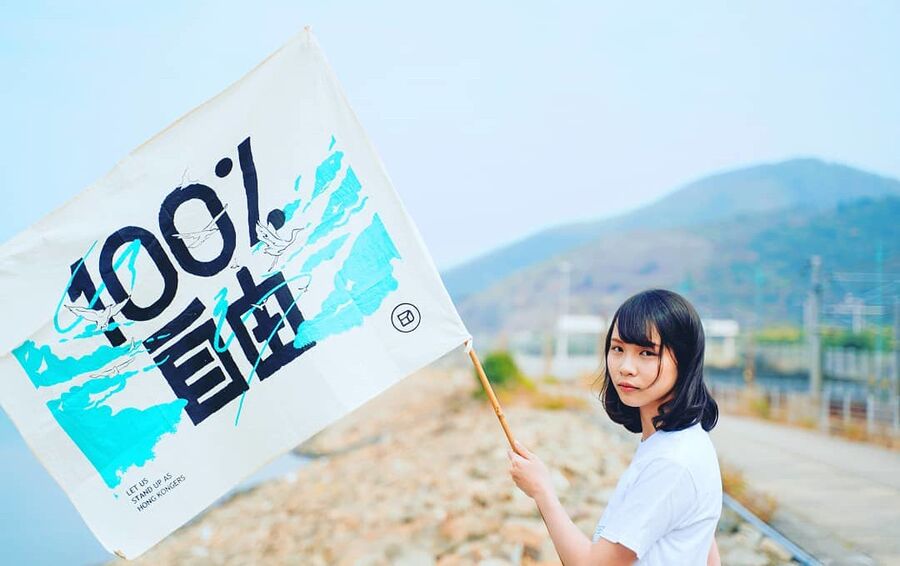 Pro-democracy activist Agnes Chow Ting (周庭) is currently unjustly imprisoned by the Chinese regime.
One of our sources within the free software community in Hong Kong reports that the human rights situation there has deteriorated since the premature Chinese takeover of that little island next to Shenzhen, China, last year. That same source also reported that the Vulkan graphics API is the way of the future and that the OpenGL GL3/GLES3 support in a key piece of free software will be discontinued after the Vulkan port of said software done and stable enough to be deployed on multiple architectures including Android, iOS, macOS, Windows, Linux and the Nintendo Switch. The source went on to give us this brief statement on how he sees Hong Kong's somewhat uncertain future:
"光復香港 時代革命
"
The free software tool OnionShare is a very user-friendly program that lets you share files and setup chat-rooms over the Tor network in case you need to communicate with human rights activists or other endangered people in a secure fashion.
You can follow human rights lawyer Emma Reilly on Twitter if you want to learn more about her important human rights work. She does not appear to have a fediverse social media account in case Twitter de-platforms her on behest of the Chinese regime.