Twitter
From LinuxReviews
Jump to navigation
Jump to search
Twitter is the worlds largest microblogging website. It has heavy censorship with both outright banning and shadow banning of topics and users as a standard practice. Many world leaders, celebrities, CEOs and other elite people use it to communicate with relatively large audiences.
Twitter ran at a huge loss for a decade. They are very profitable as of 2020.
Twitter will happily ban users who share opinions they do not approve of. Several celebrities with more than a million followers have been banned from the platform.
Administration Tools
Several interesting screenshots of the administration tools used by Twitter employees and moderators were leaked following a social engineering attack on their employees which resulted in many high-profile accounts being compromised in July 2020.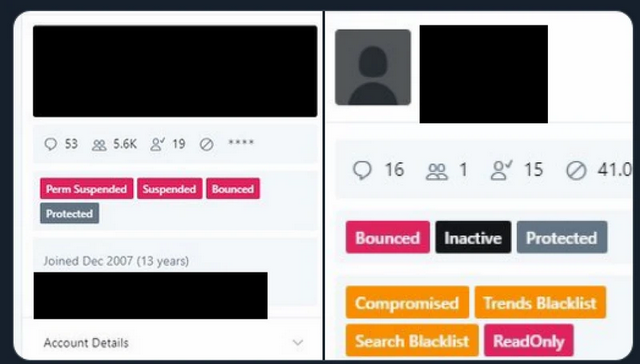 Twitter employees have some interesting extra buttons in the Twitter interface available to them.
Twitter has removed a large number of posts containing this and other screenshots of their administration tools. It is interesting to note that Twitter representatives told congress that Twitter does not have shadow banning as a standard tool during hearings mid 2019. That was a bold-faced lie.
Alternatives
There are thousands of small federated microblogging websites using free software content management systems who are very similar to Twitter in nature. Some of them have censorship policies that are far more restrictive than Twitter and some have extremely liberal free speech policies. You can easily download and install one of several microblogging content management systems capable of ActivityPub if you want to start your own Twitter-like website.