The KDE Akademy Awards Winners 2020
From LinuxReviews
Jump to navigation
Jump to search

The KDE software project held their yearly Akademy event from September 4th to 12th. They ended the event by presenting Akademy Awards to notable developers and contributors within the KDE software community. Here are this year's winners.
written by 권유리 (Kwon Yu-ri)  2020-09-13 - last edited 2020-09-14. © CC BY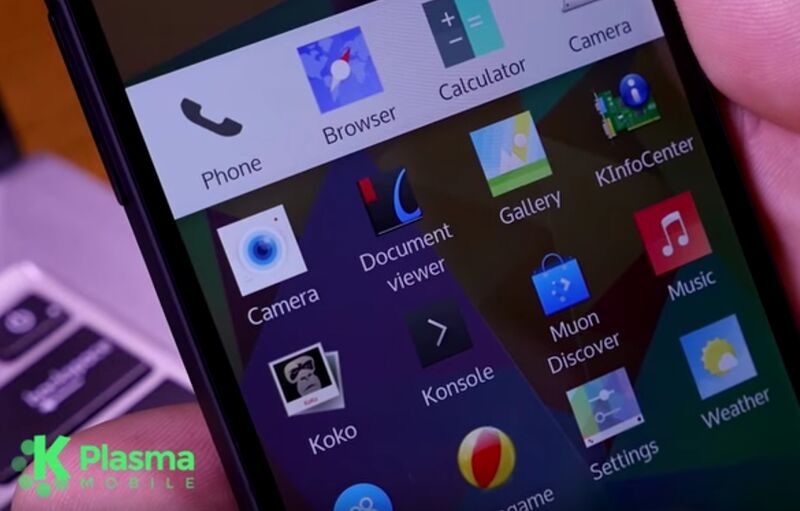 KDE Plasma for smartphones.
This year's winners of the KDE Akademy Awards were:
Award
Winner
Contribution
Best Application
Bhushan Shah
Creating The Plasma Mobile KDE platform
Best Non-Application
Carl Schwan
Revamping KDE's websites
Special Jury Award
Luigi Toscano
Localization
Special Organization Prize
Kenny Coyle


Kenny Duffus
Allyson Alexandrou
Bhavish Dhruve

Organizing the Akademy event
Aniqa Khokhar and Allyson Alexandrou did not receive awards for starting the KDE Network, a important new KDE initiative supporting grass-roots organizations around the world use KDE software and Nate Graham did not get any award for posting very regular updates about KDE and KDE development in his blog at pointieststick.com this year. Nate Graham got an award for that work in 2019.
There are only 3 (excluding the "Special Organization Prize") awards in total so it is understandable that so many who deserved an award for their contributions to the KDE software project couldn't get one.
The KDE Akademy Award winners are judged by the previous year's winners. Those were Marco Martin for his work on the Kirigami framework, Nate Graham for his "KDE Usability & Productivity" blog and Volker Krause for his many contributions in a wide range of areas including KNode, KDE Itinerary and the KDE PIM framework.