TSMC Claims They Are "On Track" To Deliver 3nm Chips in 2022
From LinuxReviews
Jump to navigation
Jump to search

Current CPUs and GPUs and smartphone SOCs are mostly made on a 7nm production node at either Samsung's facilities in South Korea or TSMCs facilities in Chinese Taipei. TSMC started using a 14 nanometer node in 2014. They introduced their 7nm node in 2018, only four years later. TSMC claims they will be able to mass-produce 5nm computer chips Q2 2020 and they claim to be "on track" to deliver 3nm chips in 2022. Their American competitor Intel is still struggling with their 10nm process.
written by 林慧 (Wai Lin) 2019-12-14 - last edited 2019-12-14. © CC BY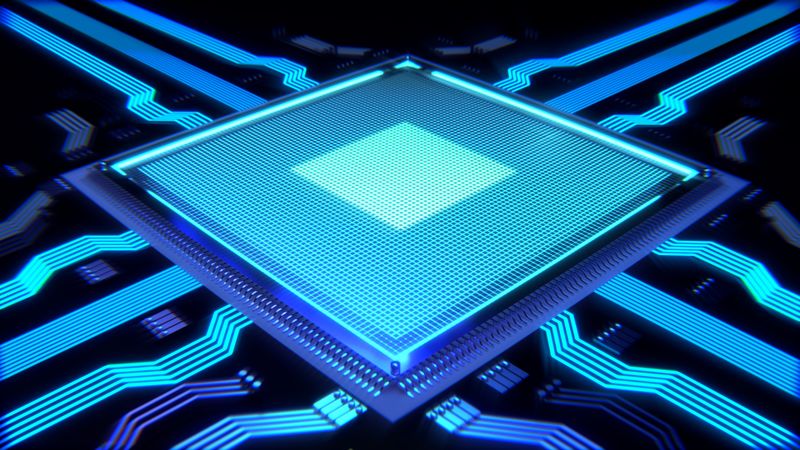 Most GNU/Linux desktop users are powering their machines with one or more chips from TSMC. American chip giant Intel uses it's own fabs to produce their very buggy CPUs. AMD spun their fabrication facilities off to what would later become GlobalFoundries in 2008. Their popular Ryzen CPUs as well as their Navi graphics card chips are actually produced by TSMC. Nvidia is also using TSMC for all their graphics card chips. Your desktop will have a CPU or GPU from TSMC unless you are running a on a Intel CPU using Intel's integrated graphics. The situation is similar on the smartphone side; Apple and Huawi produces the SOCs for their devices at TSMC. South Korean Samsung is, of course, making all the chips for their devices at their own fabrication facilities.
TSMC, Samsung, Intel and GlobalFoundries are the only large chip manufacturers left and TSMC and Samsung are the only ones capable of mass-producing 7nm chips. TSMC is currently the highest valued company publicly trading in the Asian markets.
TSMC Chairman and Co-CEO, Liu Deyin, has confirmed that TSMC has begun building a new fab capable of mass-producing 3nm chips in Miaoli, Northern Taiwan. The estimated $19.5 billion manufacturing facility is now said to be production-ready in 2022 - one year before TSMCs previous 2023 target.
TSMC is also claiming that they will be ready to mass-produce on their 5nm node in Q2 2020. They are currently investing an additional $5 billion in their 5 nanometer technology to ensure that they meet that goal. TSMC is also investing $1.5 billion in their 7nm facilities to increase output capacity. Chinese telecommunications giant Huawei has confirmed that their smartphone Kirin 1000 SOC will be produced on TSMCs 5nm node.
TSMC estimates that 2nm will be their last silicone-based production node.