Huawei
From LinuxReviews
Jump to navigation
Jump to search

Huawei Technologies Co. Ltd. (华为) is a China-based multinational technology company who make phones, laptops, IoT devices and a wide range of back-end telecommunications network equipment. It is headquartered in Shenzhen, Guangdong province, China.
Linux support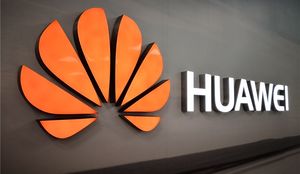 Huawei laptops have great Linux support in the latest 5.9+ kernels. The Huawei WMI driver for the extra function keys on their (CONFIG_HUAWEI_WMI) did not make it into the Linux kernel until Linux 5.3 so those will not work on some LTS Linux distributions.
Huawei has developed a efficient read only filesystem called EROFS which designed with embedded and mobile systems in mind. EROFS was mainlined into the Linux kernel early 2020.
The Huawei OS lab team is very forth-coming and helpful when it comes to questions regarding their free software efforts and code open sourced by Huawei. They immediately clam up and refuse to answer any question regarding future products, non-released software or other "secrets".
"... I cannot leak some words on this ... It is a secret..."
Huawei OS lab team source on July 22th, 2019
Products
Operating systems
Huawei has it's own microkernel-based operating system called Harmony OS which runs on mobile phones and IOT devices. A PC version will be available in 2021.
Harmony OS is available in a closed-source version called "Harmony" and a BSD-licensed[1] version called OpenHarmony. The source code for OpenHarmony and a lot of other code open sourced by Huawei is available from openharmony.gitee.com.
Petal Search
Huawei has a search engine called Petal Search. It has it's own crawler and index, it is a real search engine and not just a front-end for Bing or Google Search. Their search engine does not have a website, which is a bit odd. Using special apps bundled with Huawei phones is required to use it.
Footnotes