It's over, Kubuntu 18.10 Cosmic Cuttlefish is EOL
From LinuxReviews
Jump to navigation
Jump to search

The Ubuntu Linux distributions non-LTS releases are supported for nine months and then you're on your own. Their KDE flavored variant Kubuntu 18.10 Cosmic Cuttlefish was released October 18th 2018 which means that it's life is over, it's done and there will be no more package updates. Users will have to move on.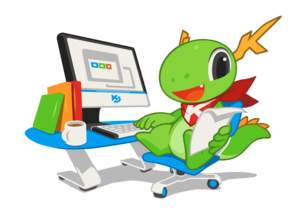 This is why Long Term Support releases are preferable.
The newer Kubuntu 19.04 Disco Dingo is, of course, still supported and it will be until January 2020.
It is possible to upgrade from Kubuntu 18.10 to 19.04 without re-installing. It's even possible to upgrade EOLed distributions long after everyone has forgotten about them.
A brand new version of Kubuntu can be acquired from kubuntu.org/getkubuntu/. There are two versions to choose from. The 18.04 LTS release will be supported until April 2021 while Kubuntu 19.04 is a short-lived release which will only receive support until January 2020. There is also the possibility of installing KDE's own KDE Neon which is, in reality, just KUbuntu 18.04 LTS with bleeding edge KDE packages on top.
published 2019-07-19 -  last edited 2019-07-19