Calligra Plan 3.2.2 Released With 4 Bug-Fixes
From LinuxReviews
Jump to navigation
Jump to search

The latest version of the KDE Office Suite Calligra's project planning tool Plan has four bug-fixes. Calligra Plan can be used stand-alone or together with the full Calligra office suite which contains a word processor, a spreadsheet, a vector drawing program and a database creator.
written by 林慧 (Wai Lin) 2019-12-16 - last edited 2019-12-16. © CC BY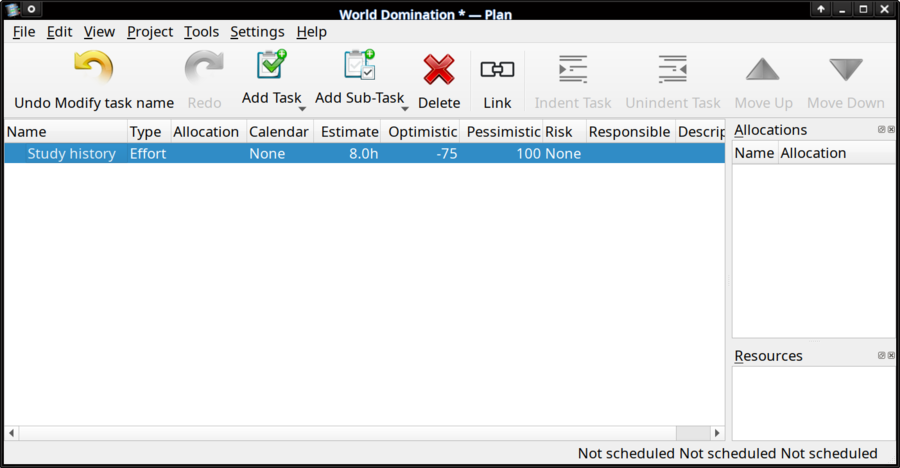 Calligra Plan is a project planning tool written using Qt and the KDE framework.
The four bugs fixes since the previous 3.2.1 release are:
Bug 415041 - Default calendar not set when creating new project
Bug 414783 - Remaining effort not merged if nothing else has changed
Bug 414781 - Stray () paranteses displayed in schedule selector
Bug 414661 - Can't add progress finish time in the past
You can learn more about the Calligra project planning application "Plan" at calligra.org/plan/. The latest version can be acquired from any of the KDE source archive mirrors.