Xfce file manager Thunar v1.8.7 released
From LinuxReviews
Jump to navigation
Jump to search

Xfce is on schedule to release a new version of the best Linux desktop with 4.14 pre-release 2 coming in just a few days. Pieces are falling into place with a new version of xfconf being released a few days ago and a new Thunar file manager released today.
This is a bug-fix release in preparation for the long-awaited Xfce 4.14 so there's no new features, just bug eradication. The most important fix in this new 1.8.7 release of the Thunar file manager is in the changelog cryptically described as "Do not check G_FILE_ATTRIBUTE_ACCESS_CAN_WRITE anymore". This actually fixes a serious problem where the previous Thunar version would consider all remotely mounted file systems like Samba-shares to be read-only.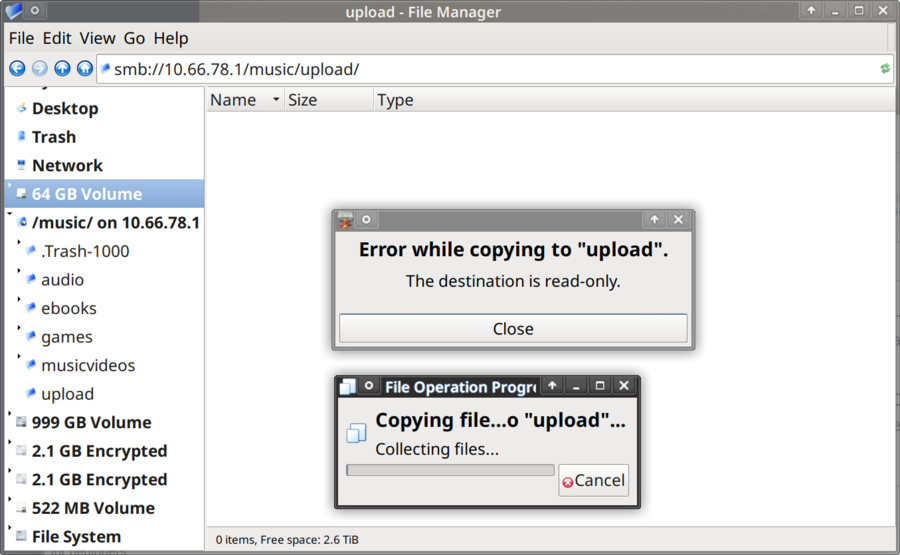 This problem applied to all remotely mounted file-systems too, not just Samba: There was no writing NFS (unless it's mounted via mount of fstab), no Webdav, no sftp, no writing to anything at all which was mounted using the GIO/gvfs backend with Thunar 1.8.6. Xfce developer Andre Miranda investigated and fixed this issue and Thunar 1.8.7 does not have this problem.
The other issues fixed this version are:
Fix crash on unmounted volume in tree pane right click (Bug #15452)
Deactivate "Move to Trash" menu entry on volumes without trash (Bug #15352)
thunar-sendto-email.desktop: use xdg mail-send icon
Restore "Empty File" menu icon (Bug #15540)
Rename Camelcase to Title Case (Bug #15579)
Update mimeapps.list only when necessary (Bug #15533)
Prevent new bookmarks on sidebar when dragging files (Bug #14921)
There's also a lot of translation updates.
Thunar 1.8.7 can be acquired from https://archive.xfce.org/src/xfce/thunar/1.8/
Distributions will likely start shipping this version something like a week or two after Xfce 4.14pre2 is released a few days from now.
published 2019-06-29 -  last edited 2019-06-29