Mozilla's Firefox 68 vs Firefox 68 from Fedora: No difference. At all.
From LinuxReviews
Jump to navigation
Jump to search

Curiosity will sometime result in a complete waste of time and that's exactly what benchmarking Firefox 68 directly from Mozilla vs the Firefox 68 update shipped by Fedora in that distributions repositories. There is absolutely no difference.
We used Mozilla's version when we tested the newly released Firefox 68's performance against Chromium 75 and Firefox Nightly since Fedora had not yet shipped an updated version. This is why we were curious to see if there would be any difference if we tested the distribution's version of Firefox 68.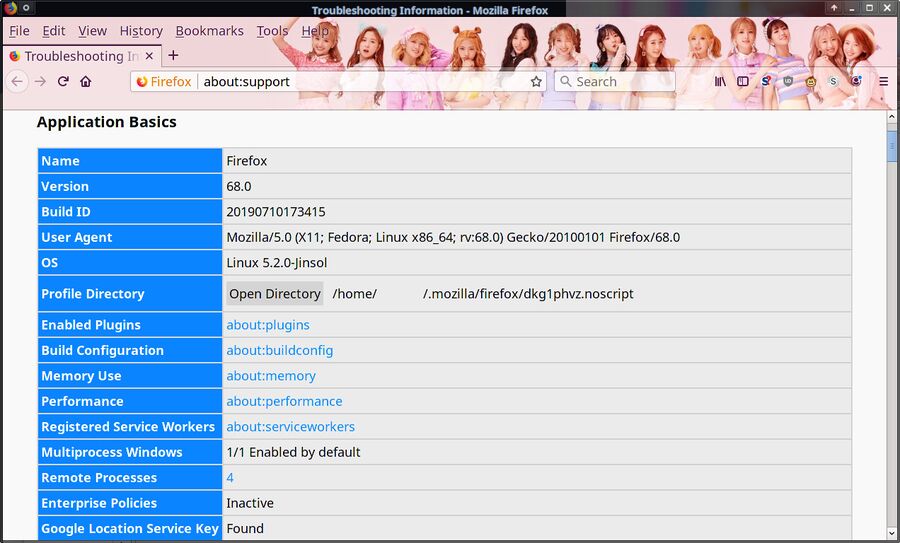 The numbers weren't exactly identical but they were within less than half a percentage of each other in all the tests on both the Intel i7-5500U laptop and the Ryzen 2600 desktop used for the web browser performance comparison.
Apparently, it makes no difference if you use a version of Firefox downloaded from the Mozilla Corporation or a version from the Linux distribution's repositories - in the case of Fedora.