Mesa 20.0.0-rc3 Is Released With Barely Nothing New Since rc2
From LinuxReviews
Jump to navigation
Jump to search

The puny size of the latest Mesa 20 release candidate indicates that it will likely be the last before the final Mesa 20 release. A handful of fixes for Vulkan, the optional ACO Vulkan shader compiler for AMD cards and two small fixes for Intel graphics is all that is new since the last release candidate. Mesa 20 will have Vulkan 1.2 support on Intel and AMD graphics cards and the new Iris OpenGL driver is now default on gen8+ Intel graphics drivers.
written by 林慧 (Wai Lin) 2020-02-14 - last edited 2020-02-14. © CC BY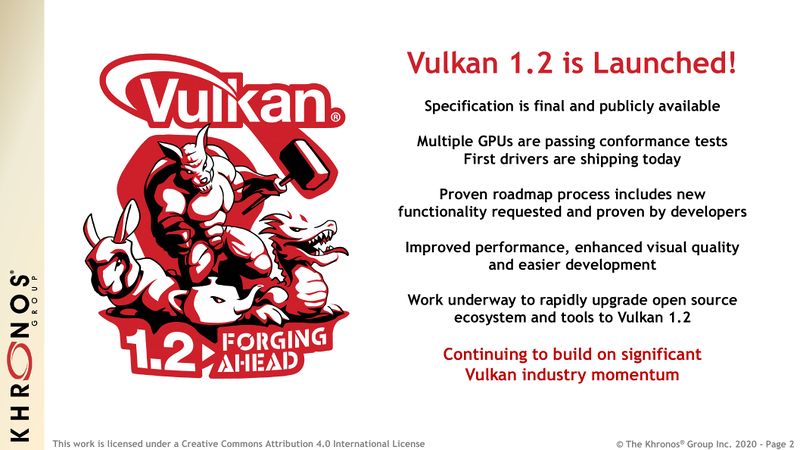 Mesa 20 supports Vulkan 1.2 on Intel and AMD graphics chips.
Mesa release manager Dylan Baker had this to say about Mesa 20.0.0-rc3 in the release announcement:
"Mesa 20.0.0-rc3 is now available. This is a much smaller release than last time, things seem to be slowing down nicely, and the number of opened issues/MRs against the 20.0 release milestone is 2; I'm hopeful that means we can have the 20.0 release next week, and begin the normal release process without a dozen RCs.
There's a bit of everything in here, gallium, freedreno, vulkan overlays, anv, radeonsi, svga, intel common, aco, nir, swr, and panfrost, but no on thing dominates the changes, which I like a lot."
Iris OpenGL Driver As By Default On Intel Gen8+ Graphics Chips
Mesa 20 will use the new Iris OpenGL driver instead of the old i965 driver on Intel graphics cards. Iris supports all the fancy Mesa features the AMD radeonsi OpenGL driver supports, such as like a heads up display which shows FPS and other information. It is also, as we notes when Mesa 20.0.0-rc1 was released, between marginally and slightly faster in terms of raw graphics performance:


UNIGINE Superposition with results using the old i965 driver and the new Iris driver. The difference between the i965 and the Iris OpenGL drivers is barely measurable.


The Unity 2018 WebGL Browser benchmark in Chromium 79.0.3945.130. The difference between the old i965 driver and the new Iris graphics driver is measurable and slightly noticeable in this test.
Vulkan 1.2 Support On AMD And Intel GPUs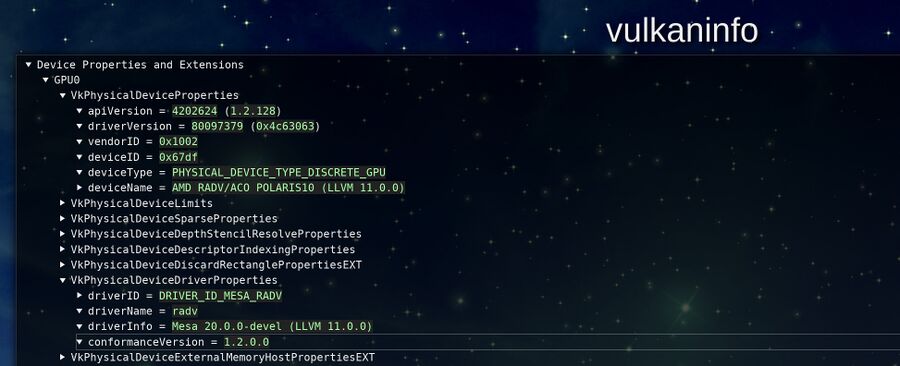 Mesa 20 brings Vulkan 1.2 support to Intel and AMD graphics cards.
Mesa has had support for the optional extensions which were made part of the core Vulkan specification for some time. Adding Vulkan 1.2 support to Mesa 20 was merely a matter for changing the version number and re-naming some functions. The fancy new Vulkan 1.2 support is therefore somewhat a non-issue for Linux users. Still, it is nice that Vulkan 1.2 is "officially" supported as of Mesa 20.
We expect the Mesa 20.0.0 to be released on February 20th, 2020. It is essentially done and most Mesa developers have already moved on to Mesa 20.1 - which is, in the git source tree, progressing nicely.