UNIGINE Superposition
From LinuxReviews
Jump to navigation
Jump to search

UNIGINE Superposition is a freeware graphics benchmarking suite for Linux and Windows. It runs a series of highly detailed graphics scenes and produces a score. It is useful for comparing graphics card performance as well as performance between different kernel and Mesa versions. There are also some mini-games included.
Features And Usability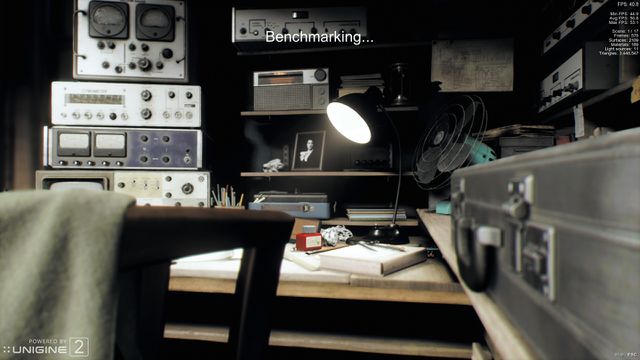 UNIGINE Superposition 1.1 rendering the first of 17 scenes.
UNIGINE Superposition starts with a configuration screen where you can choose presets for different resolutions and low, medium and high settings depending on the resolution. It is also possible to choose "Custom" and configure various settings.
The benchmark runs 17 different scenes and produces results screen with a score and low, average and high FPS numbers.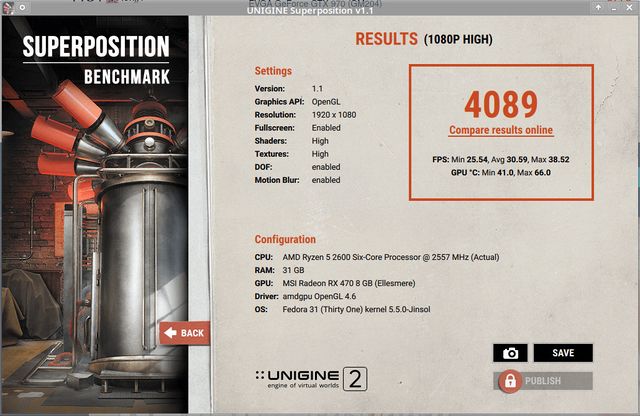 The results the Linux version of UNIGINE Superposition can be compared to results from the Windows version to get a sense of graphics performance. Do note that the actual benchmark is quite different under the hood: the Linux version uses OpenGL and the Windows version uses DirectX.
UNIGINE Superposition runs perfectly on any GNU/Linux machine with Mesa installed. You do not need to use proprietary drivers to run it (performance will obviously vary depending on what driver you use).
Game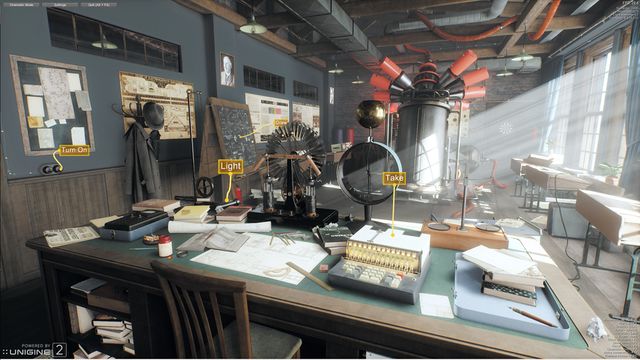 The "mini game" included in the Superposition benchmark.
The benchmark includes a "mini game" which is not at all interesting. It is mostly something they put in there to show developers what the their game engine can do.
Alternatives
See Graphics benchmarking software for a list of mostly closed-source proprietary alternatives. There are no simliar free software alternatives who are this advanced. glmark2 does not come close.
Links
UNIGINE Superposition can be downloaded from benchmark.unigine.com/superposition. It is freeware, not free software, so you can download if and run it free of charge but you can not have the source code. The UNIGINE Superposition benchmark is a hefty 1.6 GiB download. Luckly, there is a BitTorrent option with enough seeds to fully utilize most connections.