Gnote 3.34.1 Is Released With Updated Documentation
From LinuxReviews
Jump to navigation
Jump to search

The latest release of the very simple GNOME-focused note taking application Gnote has updated documentation, more translations and it now works with lower versions of the spelling library gspell.
published 2019-11-24 - last edited 2019-11-24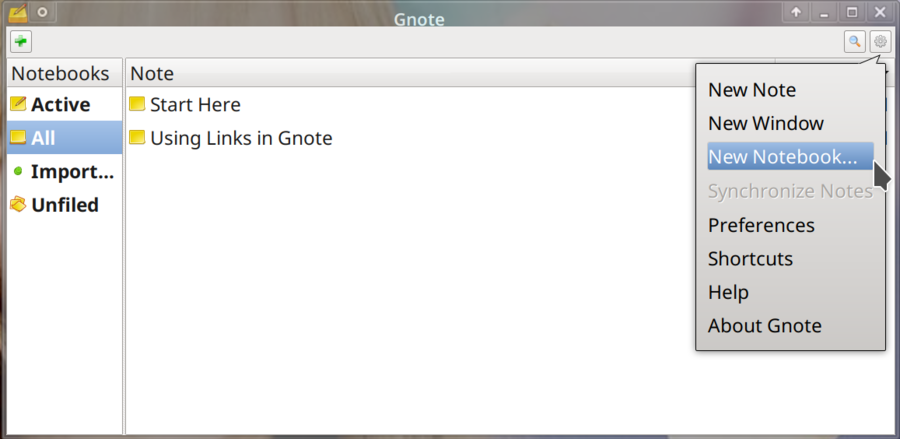 Gnote is a very basic note taking application for GNOME - and it is only for GNOME.
The entire change-log since version 3.34.0 is really short since documentation and translation updates are the only differences between this and the previous version:
"New Features:
Added manual for Online Folder sync
Lowerer gspell requirement to 1.6
Translations:
Updated translations: Basque (eu), Indonesian (id), Spanish (es), Swedish (sv)
Updated manuals: Lithuanian (lt), Polish (pl), Spanish (es)

"
Gnote 3.34.1 change-log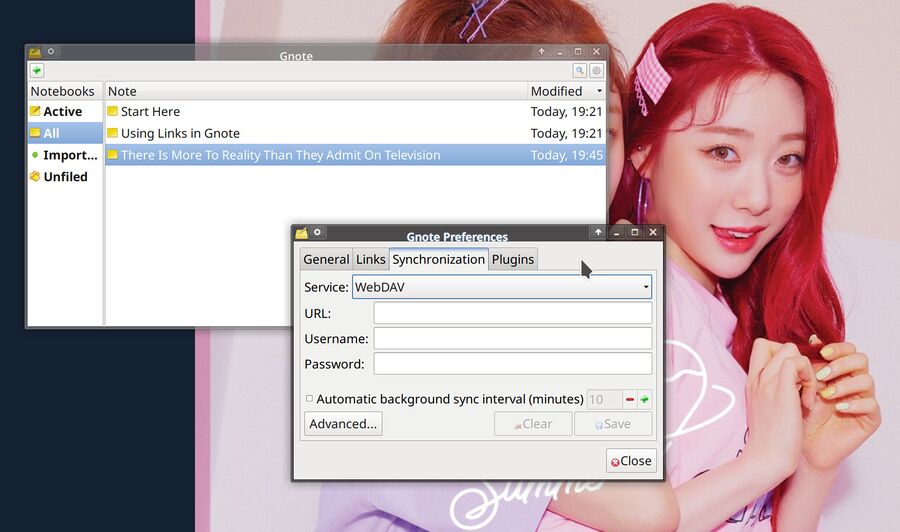 Gnote has had support for synchronization against WebDAV for some time. The latest version has a helpful manual which explains how you enter a valid WebDAV url as well as a username and password into it's Preferences dialog. The gorgeous woman in the screenshot is Yeonjung from WJSN.
The new version is available from download.gnome.org/sources/gnote/3.34/. You will likely get it automatically if you are using a GNOME-focused distribution and you update sometime next week.
| | |
| --- | --- |
| | TIP: Gnote lacks any icon or right-click context menu for inserting special characters. However, the standard text-editing features of GTK 3.34.x are there. You can, for example, trigger GTK's "Insert Emoji" picker with the keyboard shortcut ctrl+. even though those standard GTK features are not indicated by icons or menus. |
Gnote's homepage is at wiki.gnome.org/Apps/Gnote.
Do note that Gnote is one of those GNOME-focused programs which do not play well with other desktop environments such as Xfce and LXQt. It's fine if you use GNOME and want a really basic note taking application. Alternatives like Zim are worth considering if you are using a non-toy desktop which wasn't designed for tablets/smart-TV's.