Wondering What Is On A Child's Computer? The United Kingdom's "National Crime Agency" Can Help
From LinuxReviews
Jump to navigation
Jump to search

The United Kingdom's "National Crime Agency" wants to help you understand what scary programs like Kali Linux, which could be on your child's computer, really are. They have made a highly informative and totally factually accurate poster which you, as a parent, should read so you can understand what kind of dangerous computer programs your child might be using.
written by 권유리 (Kwon Yu-ri)  2020-02-13 - last edited 2020-02-24. © CC BY
Presented with no further comment..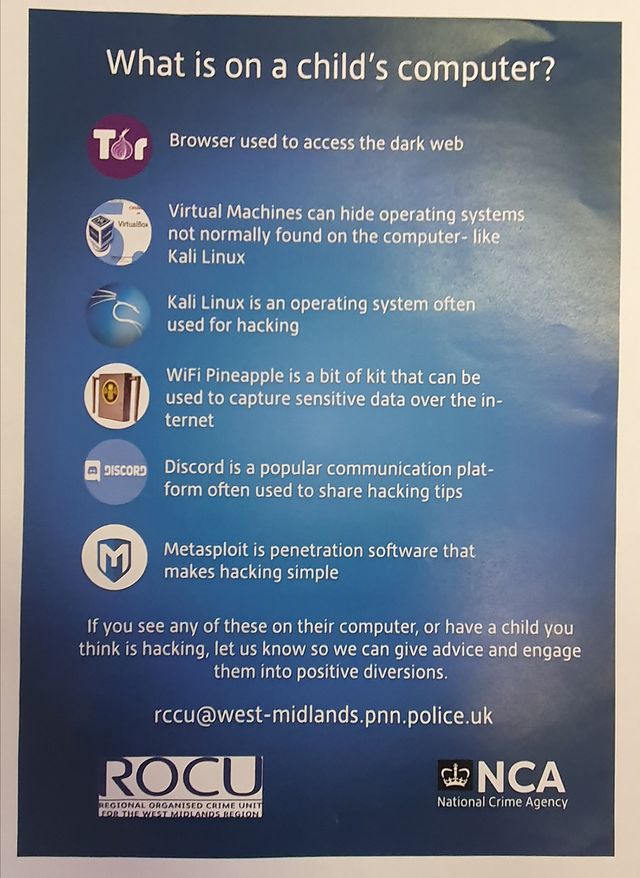 Yes. It is real. This really is the current state of the country where have to be 18+ and show an ID card to buy a plastic spoon.