SuperTuxKart Has Polished And Revamped Karts Ready For The Next Big Release
From LinuxReviews
Jump to navigation
Jump to search

The fun free kart racing game SuperTuxkart has gotten four kart re-vamped during the last few months. A new release is not imminent, and we do not know when it will be. What we do know is that there are some nice improvements happening in the SuperTuxKart graphics repository. None of the latest source code changes deal with the OpenGL rendering pipes, so the games graphics performance remains the same as it was in the last release.
written by 윤채경 (Yoon Chae-kyung)  2021-04-03 - last edited 2021-04-08. © CC BY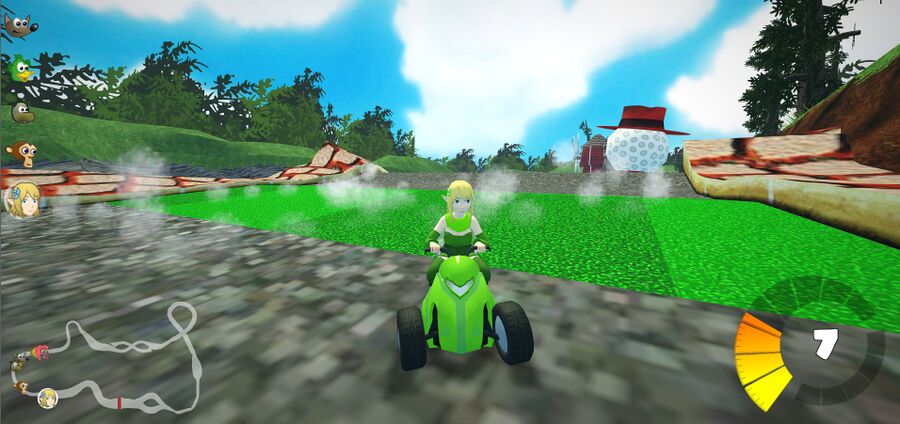 New re-vamped Sara kart in SuperTuxKart git
SuperTuxKart really is a fun Kart-racing game game. You can try it today and notice a slightly unfortunate Easter-egg in the form of reversed bunny-ears.
Four of the many karts that are available in SuperTuxKart have been re-made in the development branch: Sara, shown above, and Emule, GNU and Pepper. All of those karts were improved by ZAQraven99.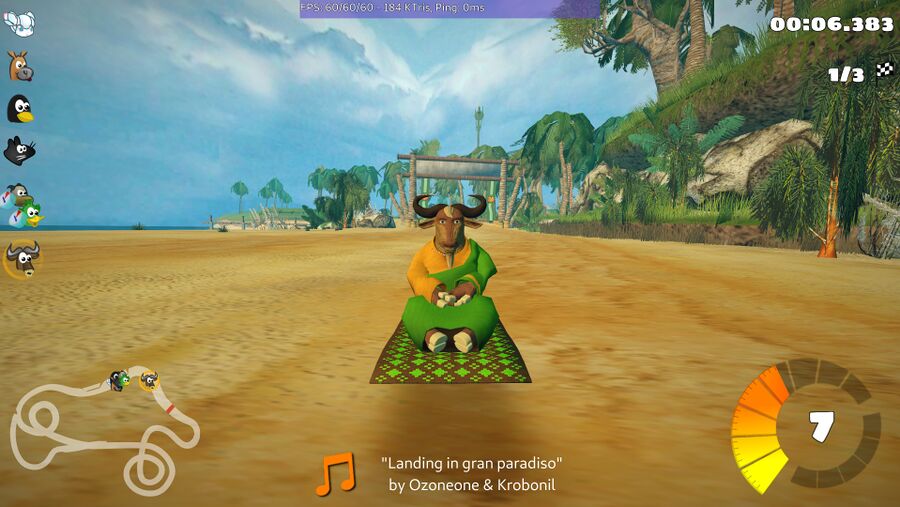 Re-vamped GNU kart in SuperTuxKart git.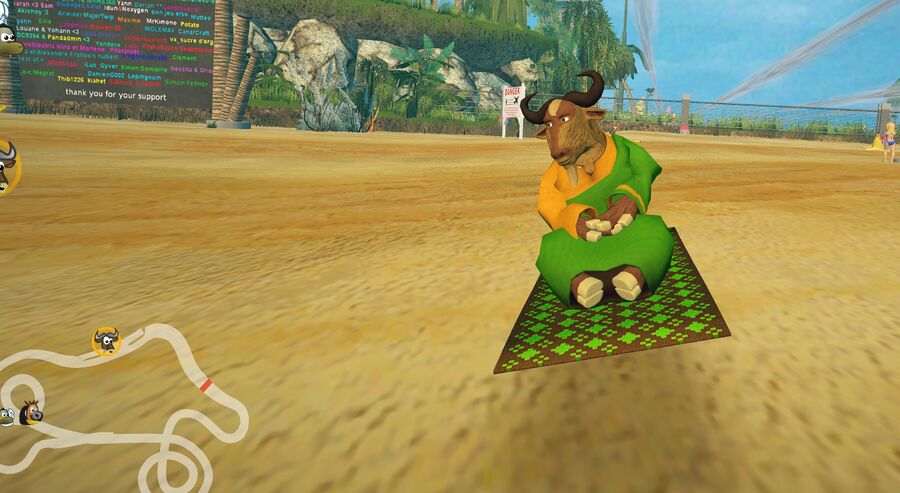 Re-vamped GNU kart taking a turn..
The primary SuperTuxKart developer, Benau, gave us this very precise and detailed release-schedule when we asked for one on April 3rd, 2021:
Benau, on April 3rd, 2021
Benau did not elaborate on when, concretely, that would be. He did elaborate on potential performance-improvements when we asked Are there any performance improvements in the opengl code?
Benau, on April 3rd, 2021
You may want to look at some of the many options add-ons that are available if you install SuperTuxKart for the first time or play it regularly. A long list of additional karts, tracks and arenas can be downloaded and installed from within SuperTuxKart's built-in add-on manager. There has been a lot of activity in the community-contributed add-on catalog this year so you will find that there are many new karts, and a few new tracks and arenas, if it has been a few months since the last time you looked through the community add-ons.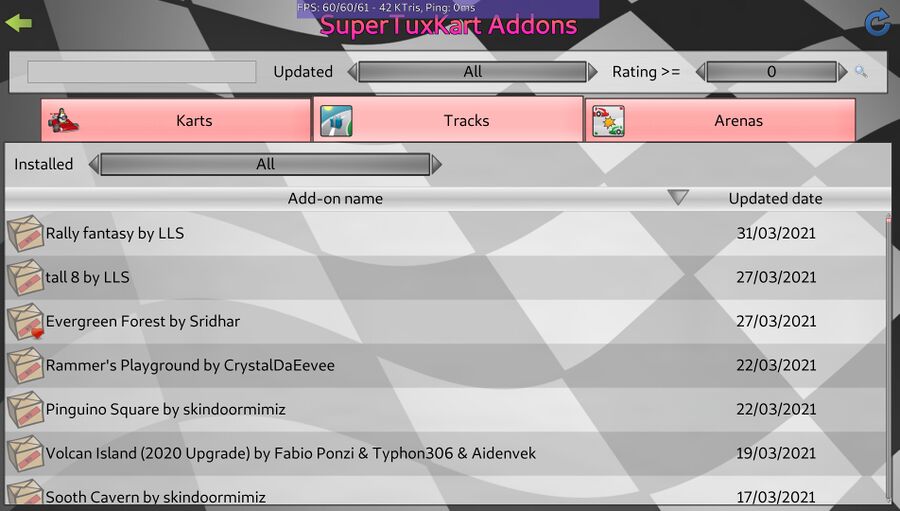 The SuperTuxKart add-on manager.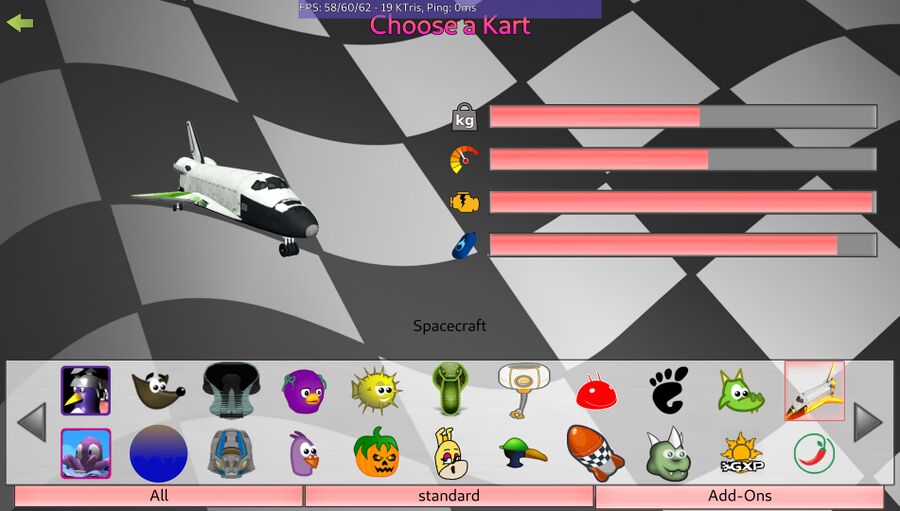 Add-on karts made by SuperTuxKart fans.
SuperTuxKart developer Benau revealed that he made SuperTuxKart git snapshots available at github.com/supertuxkart/stk-code/releases/tag/preview on March 20th, 2021. There are binaries for Windows, macOS, Linux (x86, x86-64, armv7 and arm64) and Android (both aarch64 and armv7) available in addition to a source code snapshot.
You will notice that all the characters have "bunny ears" facing the wrong way if you try the game today.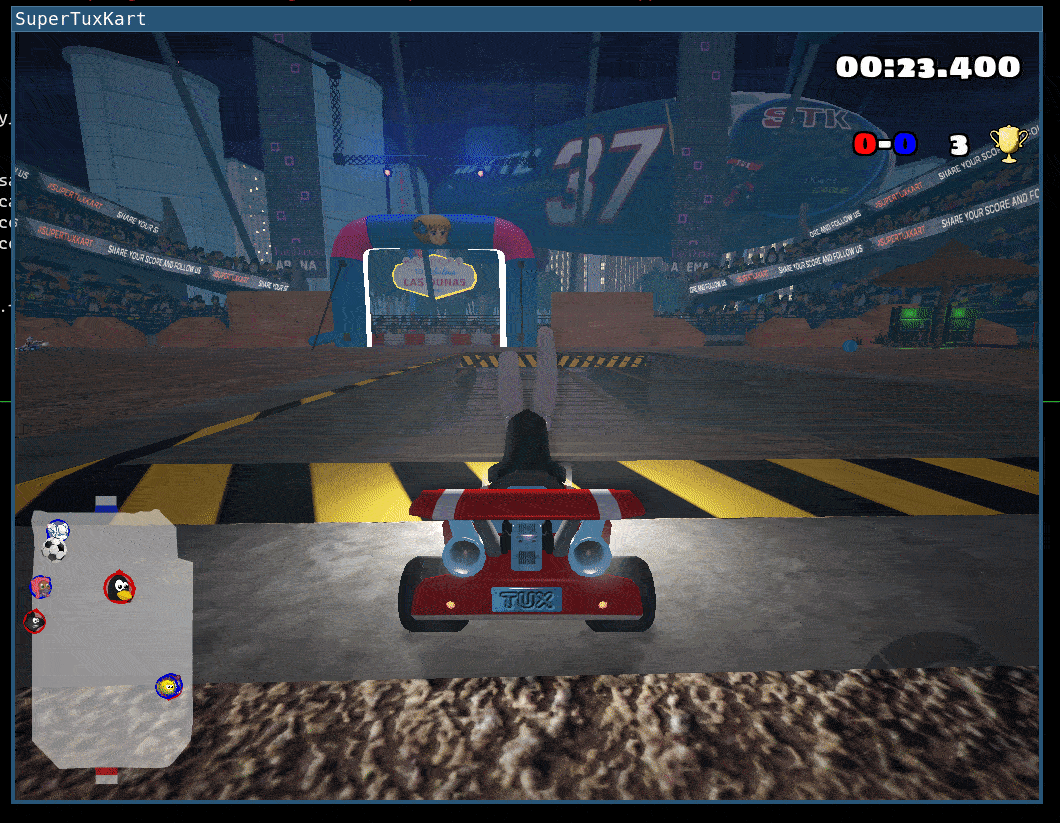 The "bunny ears" are an Easter-egg. Them facing the wrong way is an unfortunate bug that was fixed earlier today. That fix is, sadly, not part of the pre-release linked above . But don't worry, the "bunny ears" Easter-egg will look the way it should next Easter and you can, in the meantime, disable them by starting the game with supertuxkart --easter=2.