SLOS-GIMPainter Brush Package Can Make GIMP A Better Painting Tool
From LinuxReviews
Jump to navigation
Jump to search

A Chinese comic book artist going by the name SenlinOS has released a brush package for the GNU Image Manipulation Program for those who use GIMP to do more than just image manipulation. SLOS-GIMPainter provides a rich set of brushes as well as easy to use brush presets. It is a great add-on for GIMP users who love to draw.
written by 윤채경 (Yoon Chae-kyung)  2020-07-06 - last edited 2020-07-24. © CC BY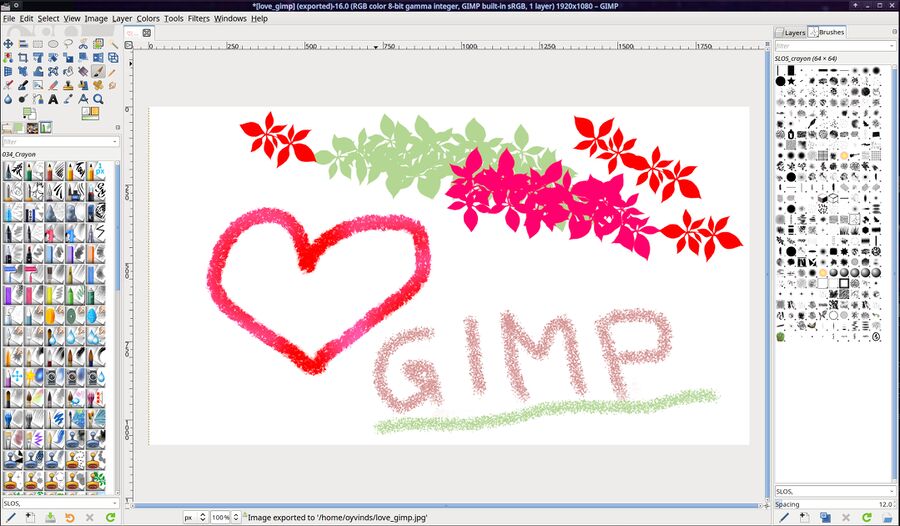 GIMP with SLOS-GIMPainter brush presets docked on the left side of the window.
The SenlinOS SLOS-GIMPainter brush and preset package can easily be added to GIMP by following some simple steps.
First, clone the GitHub repository https://github.com/SenlinOS/SLOS-GIMPainter.git into a folder like $HOME/.local. Next, start GIMP and go to Edit ▸ Preferences and add the brushes/SLOS, dynamics/SLOS and tool-presets/SLOS/ folders you get in the cloned SLOS-GIMPainter folder under Folders ▸ Brushes, Folders ▸ Dynamics and Folders ▸ Tool Presets respectively. Restart GIMP and go to Dockable Dialogs and Tool Presets where SLOS-GIMPainter should be available if you followed these steps.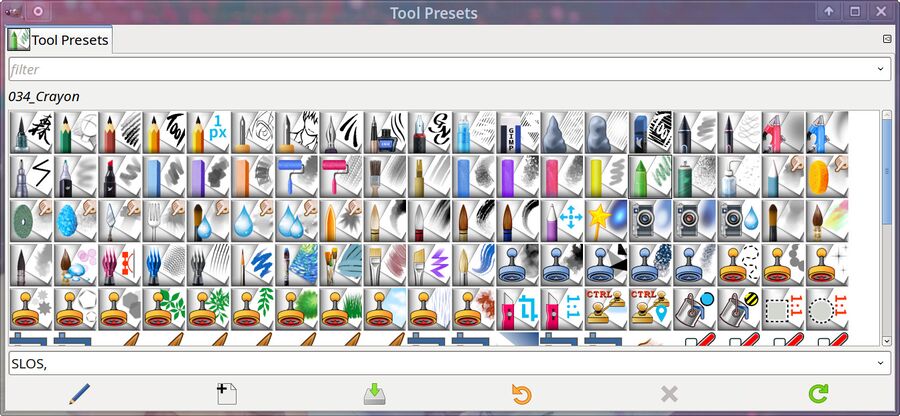 The SLOS-GIMPainter brush presets.
You will, of course, not magically become a talented artists when you install these brushes. They will simply make it easier to unlock the artist within you. You will have to learn to use and take advantage of these new brushes in order to get anything out of them. SenlinOS has setup a YouTube channel with four video tutorials. The five to ten minute long videos can help you get started with these GIMP brushes and give you some tips on drawing with GIMP in general. There is a thread about SLOS-GIMPainter on the gimp-forum where you can ask for help. The project page is at github.com/SenlinOS/SLOS-GIMPainter.