Ristretto
From LinuxReviews
Jump to navigation
Jump to search

Ristretto is a simple image viewer designed with Xfce in mind made using the GTK2 libraries. It can be used to browse through the images in one folder and that's about it. Ristretto does not have any easy way of quickly switching between folders and zoom settings applied to one image is not applied to the next. It is not great as a general-purpose image viewer.
Features and usability
Ristretto version 0.8.5 was used for the purpose of this review.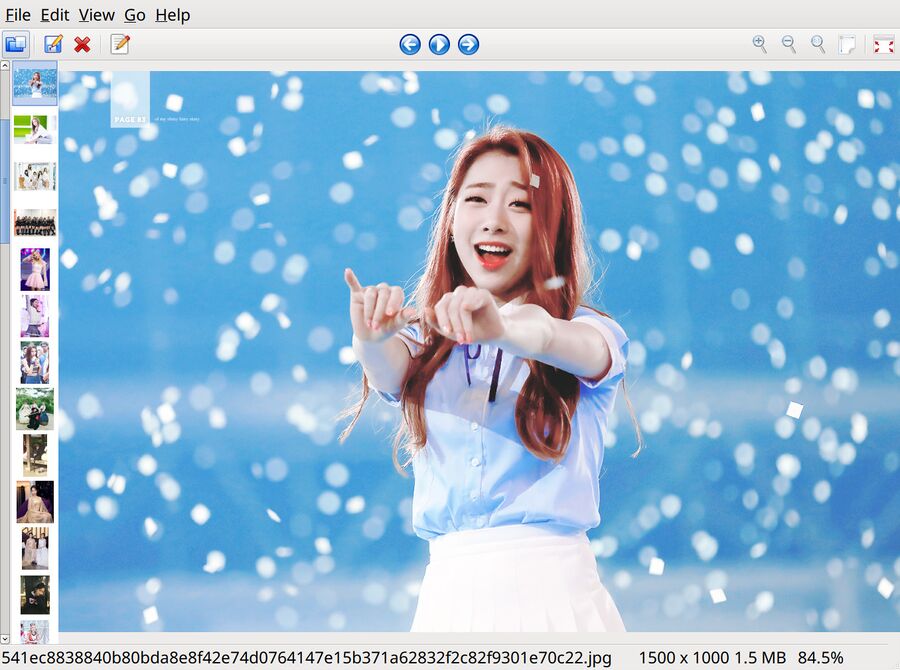 Ristretto will by default start with no image or folder selected. Pressing the "Open" button allows you to select an image. Other images in that images folder will then appear as thumbnails on the left side of the image you opened. Browsing through other images in the folder is easy enough.
Ristretto has the same flaw as gpicview when it comes to navigating the file system: There is no way to quickly switch to the parent folder or sub-folders. There is only the "Open" button where you have to use the file-picker to open an image in some other folder you would like to browse. This is slow and burdensome and not all user-friendly compared to how quickly and easily alternatives like geeqie let you switch from one folder to another.
Development
Ristretto version 0.8.5, released July 17th 2019, is still based on version 2 of the GTK toolkit. The rest of Xfce has been ported to GTK 3. Ristretto appears to be in maintenance mode with no major development.
Verdict and conclusion
Ristretto's interface makes it a cumbersome and poor general-purpose image viewer. If you have all your images in one folder then it's fine, you can use it to easily browse the images contained in just one folder. Ristretto is basically unusable if sort your images into sub-folders and you have a lot of them. geeqie is a much better alternative.