Richard Stallman has resigned from his position as president of the Free Software Foundation
From LinuxReviews
Jump to navigation
Jump to search

The FSF has released a very short statement saying "On September 16, 2019, Richard M. Stallman, founder and president of the Free Software Foundation, resigned as president and from its board of directors.
The board will be conducting a search for a new president, beginning immediately. Further details of the search will be published on fsf.org.". RMS has also resigned from his position as CSAIL at MIT.
written by Öyvind Sæther  2019-09-17 - last edited 2020-10-07. © CC BY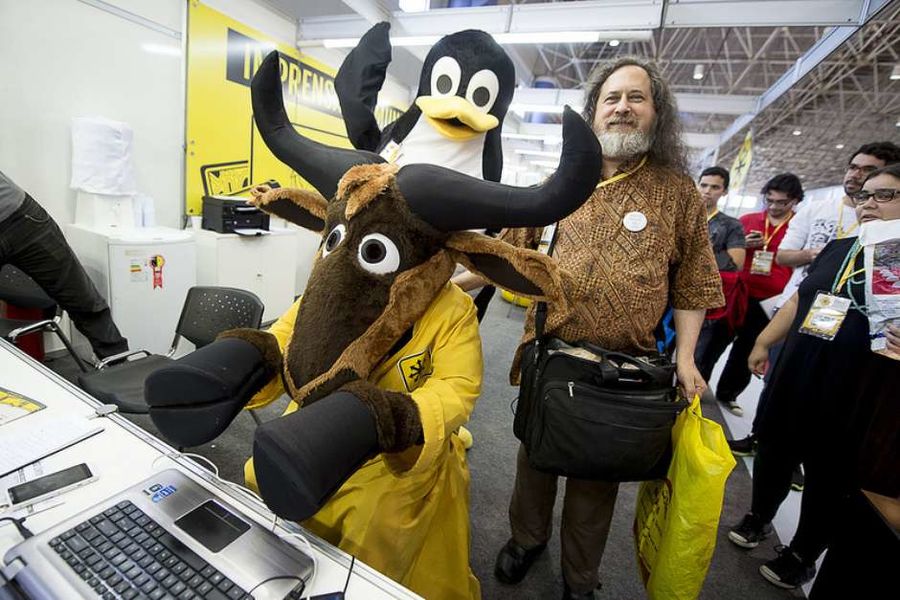 The FSF statement has no indication as to exactly why honorary doctor Richard Stallman chose to resign from his presidency at the FSF at this time and his personal website stallman.org has no mention of this resignation. It may or may not be that blown-up drama light over nothing of any importance in corporate-backed blogs posing as genuine news outlets triggered the resignation. As an example, a blog called "Vice" wrote this in an article:
"Richard Stallman, the computer scientist best known for his role in the free software movement, has joined the list of MIT men going out of their way to defend the university's relationships with convicted sex offender Jeffrey Epstein."
some low-quality blog called "VICE" on September 13th, 2019
The rag refers to a e-mail thread on the MIT mailing list where RMS actually said this:
"We know that Giuffre was being coerced into sex -- by Epstein. She was being harmed."
Other corporately sponsored blogs have published similar stories. We can only speculate as to the relevancy of this drama light as Stallman himself has not stated his reasons for resigning from the FSF and further speculation on our side is neither required or desired. We did not reach out to Richard Stallman for comment as we ask him software-related questions on a regular basis and do not want to waste our quota with non-important drama. The resignation announcement can be read at fsf.org.
Richard Stallman has also resigned form being CSAIL at MIT and he did state his reasons for resigning from that position on his website:
"To the MIT community,
I am resigning effective immediately from my position in CSAIL at MIT. I am doing this due to pressure on MIT and me over a series of misunderstandings and mischaracterizations.
Richard Stallman"
The free software community would not exist without Richard Stallman. His resignation from the FSF really is quite sad.