Linux Kernel 5.5 RC2 Is Released
From LinuxReviews
Jump to navigation
Jump to search

The second release-candidate for kernel 5.5 has a lot of fixes for the kernel drivers for AMD and Intel GPUs and there are also some small fixes for the free nouveau Nvidia GPU driver. There are no new major features, those were added in the merge-window before the first release-candidate.
written by 林慧 (Wai Lin) 2019-12-15 - last edited 2019-12-16. © CC BY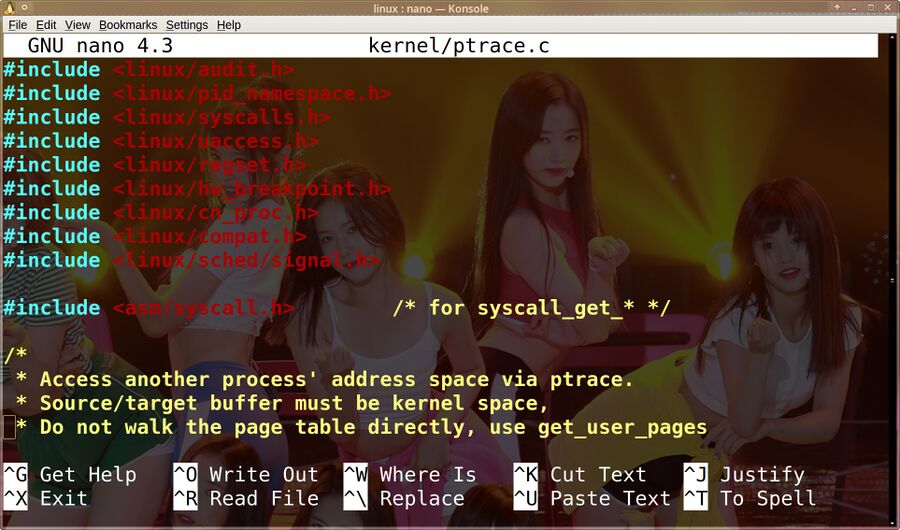 kernel/ptrace.c is one of the kernels source files which was written by Linus Torvalds.
Linus Torvalds had this to say about the second release-candidate for version 5.5 of the Linux kernel:
"You all know the deal by now: another week, another rc.
Things look normal - rc2 is usually fairly calm, and so it was this week too. All the stats look normal too - the bulk of this is drivers (gpu, rdma, networking, scsi, usb stand out, but there's noise elsewhere too), with the rest being random things all over - io_uring, filesystems (ceph, overlayfs), core networking, arch updates, header files, etc etc.
So peeps - go build it, install it and boot it, and report back any problems you see,
Linus"
The final version of Linux 5.5 is scheduled to be released in the end of January 2020.
See our previous article Linux Kernel 5.5 "Kleptomaniac Octopus" RC1 Is Released for a list of new features in Linus 5.5.
The source for Linux 5.5 rc2 can be acquired from kernel.org/.