Linux Kernel 5.2-rc2 released
From LinuxReviews
Jump to navigation
Jump to search

This kernel includes the fix for TRIM commands writing beyond the allowed range when discarding blocks on device-mapped volumes on SSDs. There's also fixes for kvm, the Intel i915 GPU driver, the vmwgfx virtual GPU driver for VMware, nvme devices and the btrfs filesystem.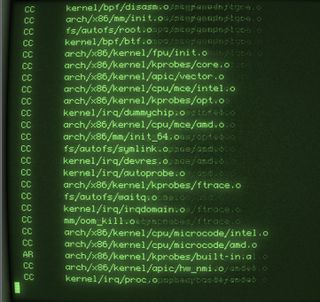 Linus had this to say about the release:
"Hey, what's to say? Fairly normal rc2, no real highlights - I think most of the diff is the SPDX updates.
Who am I kidding? The highlight of the week was clearly Finland winning the ice hockey world championships.
So once you sober up from the celebration, go test,"
The patch for the device-mapper volumes on SSD blunder introduced in Kernel 5.1 is probably the most important fix since 5.2-rc1 for those of us who are running development-series kernels. Nothing stands out as eye-popping in the shortlog-list of changes since the last release-candidate.
The source is, as always, available at kernel.org. You could also use this direct link: https://git.kernel.org/torvalds/t/linux-5.2-rc2.tar.gz
published 2019-05-27 -  last edited 2019-06-17