Linux 5.10 To Get Creative SoundBlaster AE-7 Audio Card Driver
From LinuxReviews
Jump to navigation
Jump to search

The singaporean technology company Creative Technology Ltd, famous for their Sound Blaster series audio cards, is not a very Linux-friendly company. They do not provide any Linux drivers for their products themselves but they do sometimes respond to requests for help from Linux developers like Linux sound sub-system developer Connor McAdams who has, no thanks to Creative, written a driver for the Creative SoundBlaster AE-7 audio card that will be merged to Linux 5.10 as soon as the merge window opens in September.
written by 윤채경 (Yoon Chae-kyung)  2020-09-01 - last edited 2020-10-24. © CC BY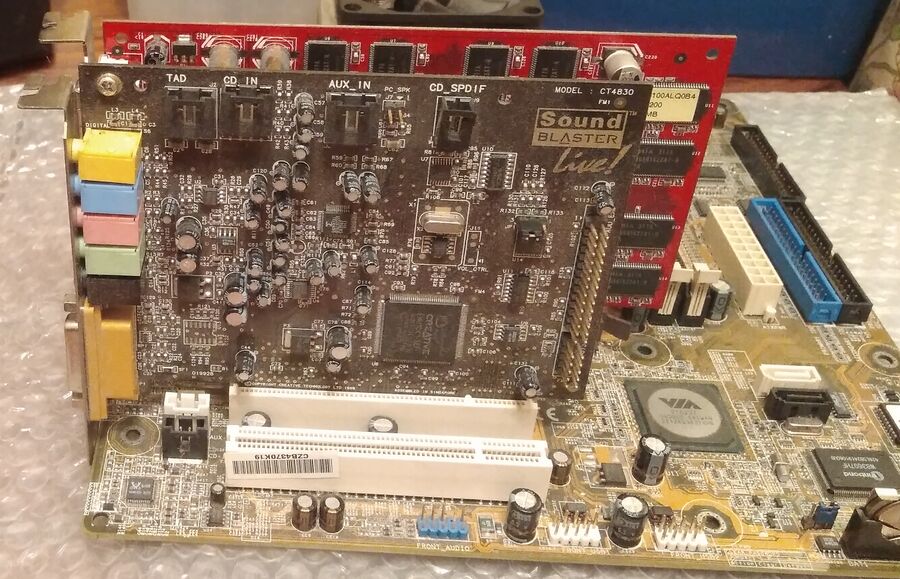 A Creative SoundBlaster Live 5.1.
Creative markets the SoundBlaster AE-7 PCI express sound card they launched last year as a "Hi-res PCI-e DAC and Amp Sound Card with Xamp Discrete Headphone Bi-amp and Audio Control Module". It has so far been nothing more than a PCI slot bracket as far as Linux users are concerned. Creative Technology Ltd has this to say about their lack of Linux support for the SoundBlaster AE-7:
"Creative does not provide an official (thus does not directly support) Linux driver, however, there are development efforts in the ALSA community to support SoundCore 3D based Creative sound cards."
Linux kernel developer Connor McAdams (Conmanx360), who has a "guy at Creative", has written a series of patches for the ca0132 driver for the Sound Blaster AE-5 that allow the Creative SoundBlaster AE-7 to work like any other ALSA sound card on Linux. These patches will be included in Linux 5.10 when it is released around Christmas-time this year.
Those of you who own a Creative SoundBlaster AE-7 sound card and know how to compile a kernel can get the required patches on top of the latest Linux kernel git tree by cloning the sound.git for-next kernel tree.
The patches do not provide any support for the newly launched high-end Sound Blaster AE-9 audio card. Linux users should absolutely not buy that product since it won't be more functional than a $1 PCI slot bracket.