Leafpad
From LinuxReviews
Jump to navigation
Jump to search

Leafpad is a discontinued simple text editor written by Tarot Osuji using GTK+. It was initially released in 2004 and discontinued with the release of version 0.8.18.1 in 2010.
Features And Usability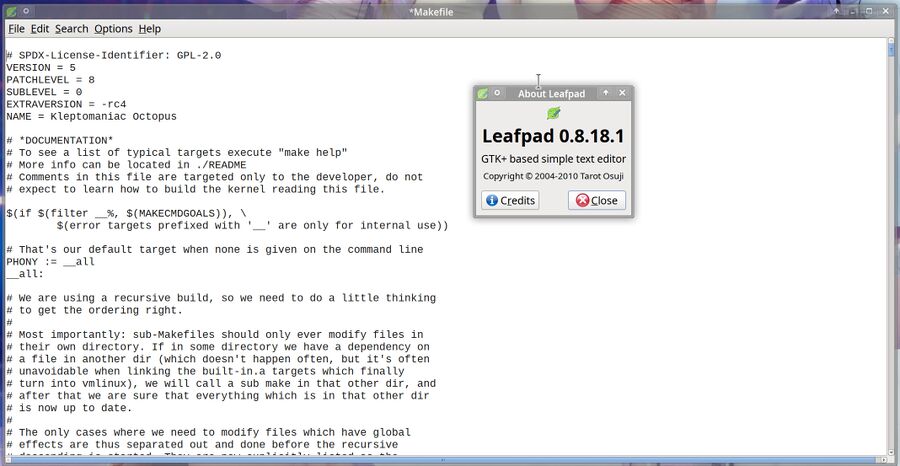 Leafpad 0.8.18.1 showing the linux kernel Makefile as of linux 5.8 rc4.
Leafpad is a really simple text editor. It does not support spell checking or most other features found in modern text editor. It is, however, very small and efficient in terms of disk size and memory usage.
Discontinuation
Leafpad has been dropped from several distributions including Debian and distributions upstream from it such as Ubuntu and Linux Mint due to the long time since its latest release in 2010.
Leafpad was forked into Mousepad, the default text editor in the Xfce desktop environment, but that fork was later re-written from scratch. There are no Leafpad forks that carry actual code from Leafpad alive today.
Alternatives
mousepad, KWrite and Featherpad are light-weight alternatives that are similar to Leafpad and actively maintained.
Links
The Leafpad website at tarot.freeshell.org/leafpad/ is still alive as of 2020.