Firefox 67 Released with Promises of Faster Startup Time and other Performance Improvements
From LinuxReviews
Jump to navigation
Jump to search

Firefox 67 adds the ability to choose which extensions should be used for "private" tabs. It also adds support for cryptminers and fingerprinting in it's "Content Blocking" preferences. The AV1 video decider has been switched to dav1d.
Forced Upgrades "To Keep You Safe"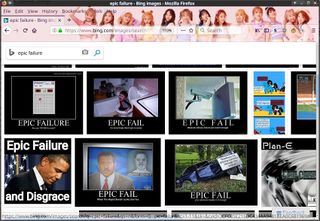 "Firefox will now protect you against running older versions of the browser which can lead to data corruption and stability issues"
Firefox 67 announcement
[1]
Mozilla's recent blunder where an expired certificate made all extensions stop working comes to mind. We are not at all convinced that a feature which allows Mozilla to stop older versions of their browser from working is a good thing.
General usability improvements
The toolbar is now fully keyboard accessible making Firefox more efficient to use for those who prefer keyboard shortcuts.
There is also new "helpful" highlighting of features such as "Pinned Tabs" when Firefox thinks you need to use them.
There's also supposedly security fixes in Firefox 67 but none are listed on the Mozilla Corporation's "Security Advisories" page[2].
Performance
Firefox 67 starts painting sooner but less frequently on page-loads. This should give the impression of faster page-loads. It will also suspend unused tabs which, is done correctly would be a good thing. If notifications from background-tabs still work as expected on all sites where that is important remains to be tested.
The new version is not yet in your favorite distributions package repositories but it will be soon and your normal upgrade procedure will give you the new technology.
Footnotes where you can learn more