Chromium Is Moving To A 4-Week Release Cycle In Q3 2021
From LinuxReviews
Jump to navigation
Jump to search

The BSD licensed web browser Chromium and the proprietary Google Chrome web browser product based on it will switch from a four week release cycle to a six week cycle in Q3 2021.
written by 권유리 (Kwon Yu-ri)  2021-03-05 - last edited 2021-03-05. © CC BY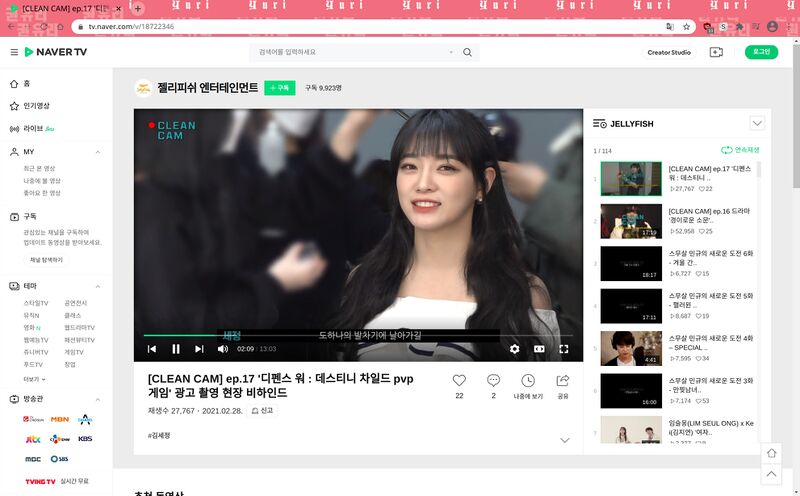 Chromium 88 showing a video at tv.naver.com featuring the wonderful actor and vocalist Kim Sejeong (김세정).
Google, the company in control of the Chromium web browser codebase used as a basis for Chromium, Microsoft Edge, the Brave Web Browser and many, many more, feels confident enough in their testing and release processes to cut the release-cycle for new major Chromium releases down from six to four weeks.
The new release-schedule will go into effect starting with Chromium 94 in Q3 2021. Google will begin offering "Extended Stable" releases with an eight week release-cycle for developers using the Chromium codebase and enterprise-customers using the proprietary Google Chrome product. The "Extended Stable" branch will receive security-updates on a bi-weekly schedule.
Mozilla Firefox has had a four-week release-cycle since 2019. Mozilla Firefox is currently at version 86, the latest stable Chrome/Chromium release is currently at version 89. It is an odd coincidence that Firefox would have overtaken Chrome/Chromium and gotten the higher version number if it were not for this sudden change in Chromiums release-cycle.