Wine 5.16 Released With 21 Bug-Fixes
From LinuxReviews
Jump to navigation
Jump to search

The latest Wine Is Not An Emulator development release has application specific fixes for Cisco Quick VPN, AirDC++, Quake Champions, Armored Warfare, Tomb Raider I, The Bat!, Still Life and Toontown Corporate. There's also support for AVX instructions and updated Lithuanian translations in Wine 5.16.
written by 권유리 (Kwon Yu-ri)  2020-09-01 - last edited 2020-09-01. © CC BY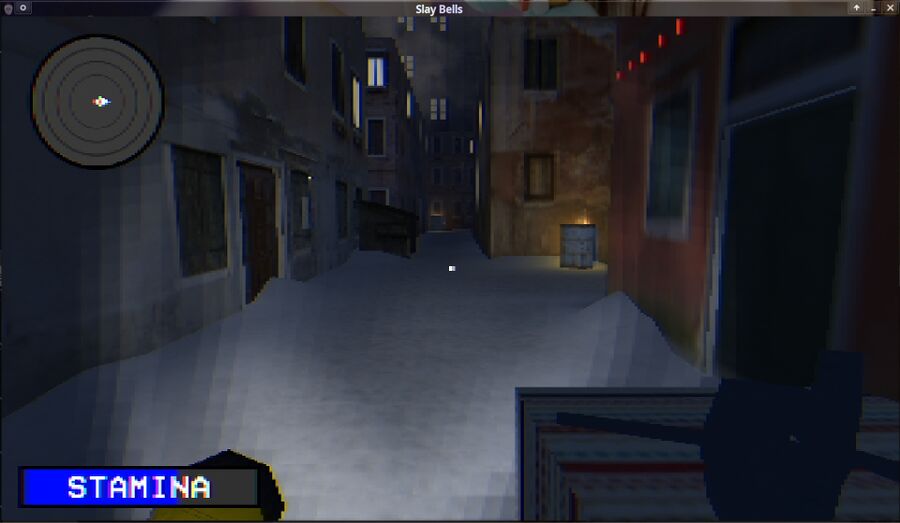 The Windows-only indie game Slay Bells running in Wine.
Support for AVX CPU registers, contributed by developer Paul Gofman, is the biggest highlight in the latest Wine development release. A series of changes to the ntdll library allow Windows applications capable of taking advantage of AVX CPU instructions to do that when they are running under Wine on a machine with a CPU where AVX instructions are present. AXV2 and the AVX 512 mess Linus Torvalds hopes dies a painful death are not supported.
Bugs fixed in 5.16 (total 21):
21150 Memorex exPressit Label Design Studio 4.x crashes when creating a new project (ieframe 'IOleObject::Advise' is a stub)
24320 Cisco Quick VPN Client (QVPN) v1.4.x tool 'DetectEnvStatus.exe' crashes
37913 Inconsistent rounding behaviour for sprintf
39712* AirDC++: Crash after finishing setup wizard
39881 d3dx9_36/tests/mesh.ok: failed on line 4145 Test text
44200 Quake Champions Instant Crash To Desktop (Steam)
46350 Armored Warfare mouse stutter
46994 Firefox doesn't load pages
47570 Builtin Split function not implemented (needed by FotoBizX Installer)
49400 Multiple Windows 10 applications need IsWow64Process2 to determine real OS architecture (ex: detect WOW64 on ARM64)
49564 Tomb Raider I (using DosBox) hangs after starting
49631 Wine does not fill in Vulkan device LUID property when running in Virtual Desktop
49648 Still Life hangs when player starts moving
49698 Unwinding with a PE based ntdll.dll fails in some cases
49712 Magic: The Gathering Arena fails to connect to server
49716 Toontown Corporate Clash's Windows Installer crashes inside* IsWow64Process2
49718 ABZU broken with math functions from musl
49719 The Bat! v9.2.2.3: The 32bit version and the 64bit version crashed after startup
49728 Appear (a 4K rendering demo) crashes on unimplemented function user32.dll.SetWindowFullScreenState
49730 Number formatting broken with "nl_NL.UTF-8" (for msmoney)
49746 crash when virtual debug channel is enabled
There is a lot more than bug-fixes and support for AVX instructions in Wine 5.16. Aurimas Fišeras added updated Lithuanian translations, Biswapriyo Nath contributed a long list of DirectX 10 specific fixes, Zhiyi Zhang has added support for clipping full screen windows on non-primary monitors and several other improvements to the wine x11 output driver and Ziqing Hui contributed several fixes to the windowscodecs sub-system.
The Wine 5.16 source can be acquired from dl.winehq.org /wine/source/5.x/. The Wine team remains their own repositories for /android, /ubuntu, /debian, /fedora and /macos. You can add the appropriate repository if you want to always get the latest Wine development-release before your distribution makes packages available in the regular repositories.