The Word Master is Not Problematic in Most Contexts and Its Origin Hasn't a Connection to Slavery
From LinuxReviews
Jump to navigation
Jump to search

Slavery is to the word "master" mostly disconnected; it might, however, be closely connected in the minds of racists or the agenda of highly racist corporations (profiting from racism) that look for ways to distract from their racism
Original story by Dr. Roy Schestowitz / techrights.org. Originally published 2021-02-23.
This work is available under the Creative Commons Attribution-ShareAlike license.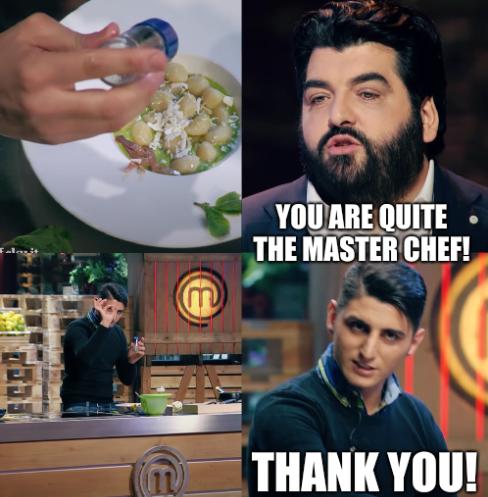 As we've just noted, the word "abuse" seems to be the latest to lose its meaning. People who expose real abuse are being accused of "abuse" and last night Daniel Pocock published an article which explains that in relation to "main" and "master". We recently did a number of articles and videos about that, seeing that the Linux Foundation lends the trademark "Linux" to racist companies, ever so eager to mislead the public and rewrite their dark past/history.
I personally did not realise that the word "master" was so racially sensitive until corporations — or think tanks of large corporations — told me so (with corporate media as their outlet of choice). There I was thinking that we generally live in a society where older people could be "masters" to the young ones, where schools have "headmasters", Web sites have "webmasters", and one could enroll for a Masters Degree, even in Racial Studies.
We moreover have the word "master" everywhere in sound engineering, in cooking (e.g. master chef, which can be of any race, age, or gender), and there are metaphors that oughtn't offend anyone, e.g. "mastermind" and many more examples here, assuming Wikipedia is sort of objective (which it is not). It has a whole article dedicated to the "master/slave" issue. It seems like more of a political article and it is heavily guarded.
Let's examine the origin of the word "master", as per British dictionaries. Oxford Dictionary gives about a dozen different meanings and Cambridge Dictionary has this very long entry, including:
"…an original of something, such as a document, recording, or film, from which copies can be made"
Nothing even remotely racial about this.
On the origin of the word we have this from an authoritative source or sources:
"late Old English mægester "a man having control or authority over a place; a teacher or tutor of children," from Latin magister (n.) "chief, head, director, teacher" (source of Old French maistre, French maître, Spanish and Italian maestro, Portuguese mestre, Dutch meester, German Meister), contrastive adjective ("he who is greater") from magis (adv.) "more," from PIE *mag-yos-, comparative of root *meg- "great." The form was influenced in Middle English by Old French cognate maistre.
From late 12c. as "man eminently or perfectly skilled in something," also "one who is chief teacher of another (in religion, philosophy, etc.), religious instructor, spiritual guide." Sense of "master workman or craftsman, workman who is qualified to teach apprentices and carry on a trade on his own account" is from c. 1300. The meaning "one charged with the care, direction, oversight, and control of some office, business, etc." is from mid-13c.; specifically as "official custodian of certain animals kept for sport" early 15c. (maister of þe herte houndes; the phrase master of the hounds is attested by 1708). As a title of the head or presiding officer of an institution, late 14c.; as "captain of a merchant vessel" early 14c.
In the broadest sense, "one who has power to control, use, or dispose (of something or some quality) at will," from mid-14c. Also from mid-14c. as "one who employs another or others in his service" (in which sense the correlative word was servant, man, or apprentice); also "owner of a living creature" (a dog, a horse, also, in ancient contexts a slave); paired with slave in the legal language of the American colonies by 1705 in Virginia."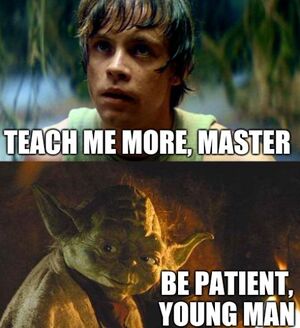 That last sentence, alluding to 5 centuries later, indicates that master (putting aside its Latin and French origins) in relation to slave was a very belated concept or context.
In a world where corporations increasingly imprison people (and prisons too have become private corporations) it's likely we'll need both terms, "master" and "slave", at least in some contexts. Letting them be monopolised for reasons like sensitivities/sensibilities would lead to restriction on language and limitation on the expression of particular ideas, such as resistance to corporate takeover (sometimes in service of genocide).