SUSE has appointed Melissa Di Donato as new CEO
From LinuxReviews
Jump to navigation
Jump to search

Swedish-owned Linux vendor SUSE, who controls the OpenSUSE "community" distribution, has named Melissa Di Donato as their new CEO. She has a background as a COO at SAP. That company's cloud revenue grew by 40% year-over-year according to their Q2 2019 quarterly statement. The vast majority of SAPs cloud services are built on SUSE technologies.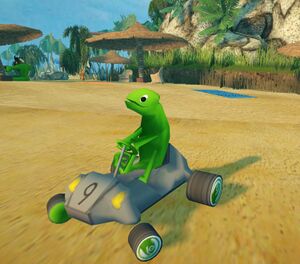 SUSE's press release announcing their new CEO was apparently sent from "NUREMBERG, GERMANY" which is somewhat interesting. The German Linux vendor SUSE is now ultimately owned by the Swedish Wallenberg family who made large amounts of money providing banking and financial services for a rapidly-growing German corporation called "The Third Reich" in the middle of the 20th century. A failed hostile takeover attempt of their competitor USSR and other bad investments decisions led to "The Third Reich"'s bankruptcy in 1945. The bankruptcy proceedings were held in Nuremberg, Germany. The Swedish Wallenberg family got to keep the profits from their lucrative business "The Third Reich". They now own control the European investment firm "Investor Aktiebolag AB" and their subsidiary EQT. EQT bought SUSE through their German subsidiary Blitz in July 2018.
Melissa Di Donato will take over the role as SUSE CEO on August 5th. She will be SUSE's first female CEO. Her track record at SAP is very impressive, to put it mildly. One does not simply increase year-over-year cloud revenues, or any other revenues for that matter, by 40% year-over-year.
Jonas Persson, chairman of SUSE's Board, put this statement in SUSE's press release:
"SUSE is well positioned to capitalize on its status as the world's largest independent open source company, powering digital transformation with agile, enterprise-grade open source solutions, edge to core to cloud. In Melissa Di Donato I am confident we have found an outstanding CEO with a proven track record of success that speaks for itself."
Jonas Persson in SUSE's press release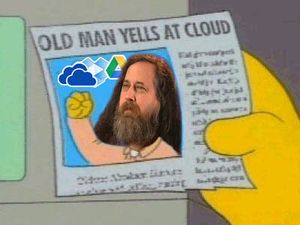 We suspect that the practical result of SUSE's change in leadership will be a increased focus on cloud services.
SUSE just announced a new version 2.10 of their "Open Build Service" which a "revamped" web interface. This technology allows you deploy cloud containers by simply pointing to a github, gitlab or pagure repository. SUSE's OBS can be acquired from https://openbuildservice.org/download/
The increased focus on cloud services could place their traditional Linux distribution in the back seat. It could also, overall, be good news. Let's say Melissa Di Donato does a horrible job at SUSE compared to the job she did at SAP and she only manages to bring year-over-year profits at SUSE up one fourth of what she managed to do for SAP. That's still a 10% year-over-year increase - which is better than most industries manage. A more bigger and more profitable SUSE would mean more funds for their traditional Linux desktop distribution even if it's given a back-seat to the cloud offerings.
The future for Swedish-owned German-headquartered SUSE is probably bright.