Red Hat Enterprise Linux 8.1 Beta Available
From LinuxReviews
Jump to navigation
Jump to search

IBM subsidiary Red Hat has released a Beta of the first minor version of their eight generation operating system. The focus is on the cloud. There's new web management features and better container security and no mention of any desktop-related features what so ever.
RHEL 8.1 adds some fancy new features to the web console manager added in RHEL 8. It's firewall manager now supports service-based log filtering and better zone configuration. There's also a new import feature for QEMU QCOW images and virtual machines can now be paused and resumed form it.
There's also some improved container-oriented SELinux features. IBM Red Hat is alone in it's use of SELinux, everyone else is going with AppArmor. RHEL 8.1 lets you specify more restrictions on how a container can use host system resources.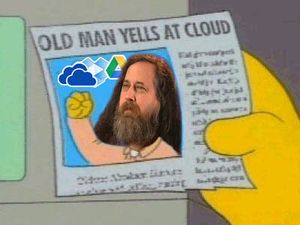 There is no mention of any new desktop features in the release announcement. It's all about that cloud (someone else's server).
Red Hat Enterprise Linux is a commercial distribution which can only be used for commercial purposes with a Red Hat subscription. You will be in violation if you do not have the Red Hat subscription - unless you are a developer. Wizards can download and use and play with it without restrictions. Both RHEL 8 and 8.1 beta can be acquired from developers.redhat.com/rhel8/ if you are willing to hand all kinds over personal information over to the Americans. They will demand that you "Log in to your Red Hat account" - as if you have one. Creating such an account requires you to hand over all kinds of personal information like your name and some e-mail address which can be used to "verify" that you can click links in e-mails sent to it.
You can read the release announcement at redhat.com.
There is no word on when CentOS will release a version based on RHEL 8. CentOS has historically released new versions six months after a new major RHEL release so one may not be available until the end of the year.