QBittorrent v4.2.1 Is Released
From LinuxReviews
Jump to navigation
Jump to search

The latest release of the most advanced yet user-friendly BitTorrent client for Linux, Windows and Mac supports rate limiting LAN users and renaming of torrents from it's Web-based user interface. 9 bugs have been fixes since 4.2.0 was released earlier this month.
written by 林慧 (Wai Lin) 2019-12-14 - last edited 2019-12-24. © CC BY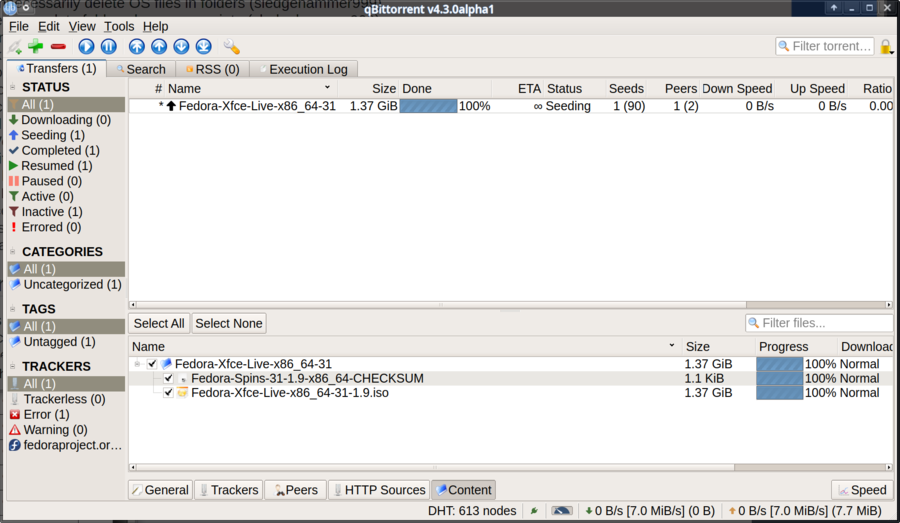 qBittorrent v4.3.0alpha1 seeding Fedora Linux's Xfce spin which is available as a torrent at torrents.fedoraproject.org.
qBittorrents 4.2.0, released on December 3rd, was a major milestone with a lot of changes, many of which were specific to qBittorrents web user interface.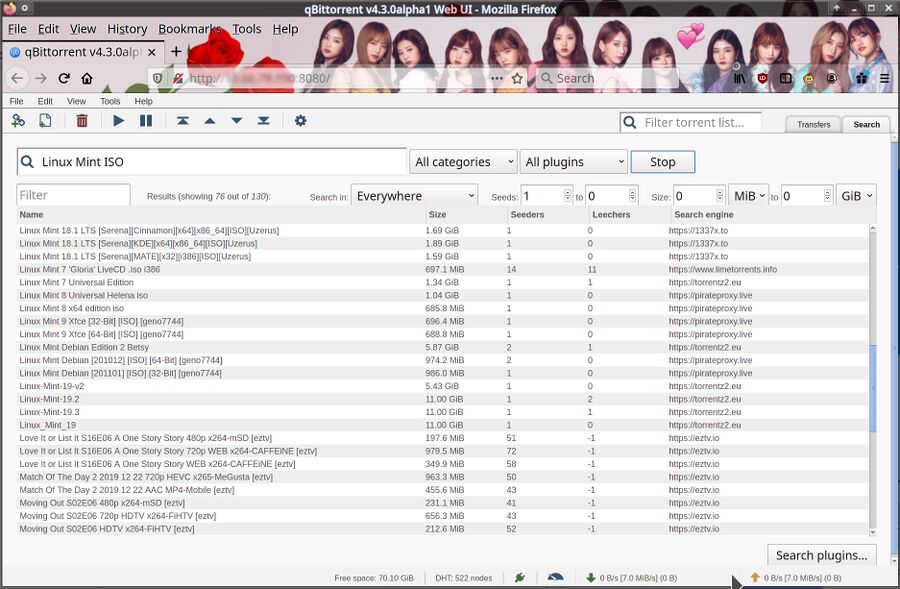 qBittorrent has a web interface for those who want to control it remotely. It's always been puzzling how there's no actual headless mode for those who would like to just use the web interface and not have a graphical client running on a remote machine.
Version 4.2.1 fixes nine bugs and it adds two simple features: Rate limiting can now be applied to peers on the local network and the web interface has a new option for renaming torrents.
Binaries for Windows and Mac are available at qbittorrent.org/download.php. There's no Flatpak or Appimage or Snap binaries for Linux, just archives with source-code. Linux users who feel like building it from source should note that qBittorrent requires libtorrent versions above 1.1.0 as of 4.2.0 and libtorrent 1.2.3, released on December 19th, is absolutely required if you plan on using it with a SOCKS proxy (it has a buffer overflow fix for the SOCKS5 UDP logic). The Windows and Mac binaries available at qbittorrent.org/download.php are built against libtorrent 1.2.3.