KDE Plasma has a new notification system ready
From LinuxReviews
Jump to navigation
Jump to search

The KDE Plasma notification code has been completely rewritten from the ground up. It's now got a "Do Not Disturb" mode, ability to show "critical" notification in full-screen applications, intelligent history with grouping, better notification for file operations, multi-monitor support and advanced configuration in the "System settings" page.
The git commit which implements all of this is quite large.
Here's what it looks like: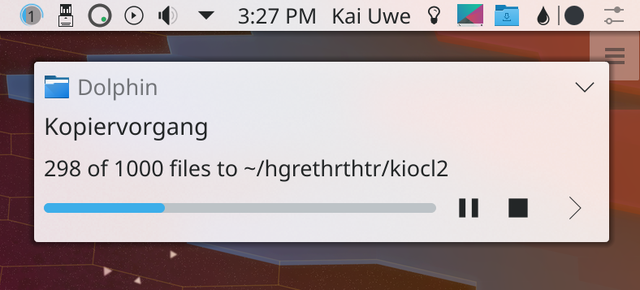 There are quite a few screenshots like this one in developer Kai Uwe Broulik's blog.
In related news, Dolphin and Places in some other programs as well as the open/save dialogs will now display FUSE-mounted filesystems.
It is nice to see KDE Plasma developers making a lot of interesting improvements. We are looking forward to the next release.