It's Over, The Linux Journal is Closing Down
From LinuxReviews
Jump to navigation
Jump to search

The Linux Journal was the first magazine to write about the Linux kernel and operating systems based on it back when it launched in 1994. It was published as monthly printed magazines until September 2011 when it switched to publishing digital monthly editions. It was almost over in 2017 when the Linux Journal announced that it was closing it's doors. However, Private Internet Access stepped in with funding and the Journal kept going. Now, 25 years since it published it's first edition, it's over and the staff is let go.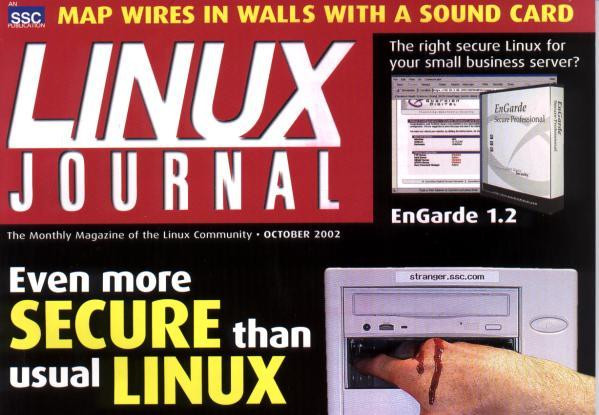 A Linux Journal cover from October, 2002.
"On August 7, 2019, Linux Journal shut its doors for good. All staff were laid off and the company is left with no operating funds to continue in any capacity. The website will continue to stay up for the next few weeks, hopefully longer for archival purposes if we can make it happen."
Linux Journal, LLC
The Linux Journal has had many interesting and noteworthy articles during it's 25 years of existence. It really is quite sad that it's come to this.
The Linux Journal Good-Bye letter titled "Linux Journal Ceases Publication: An Awkward Goodbye" by Kyle Rankin thanks both the readers who supported it and the staff who kept on writing interesting and sometimes very in-depth articles. Kyle goes on to write that "We truly did everything we could to make this a success, and I'm so sorry it didn't work out.". They probably did do all they could to keep it afloat; running a publication like this one is not a very lucrative proposition. This site's been around since 2004 yet it's not anywhere near profitable enough to be a full-time job. It would be great if more people would read it and share links to it but that's not happening so I work at a farm and this site remains a hobby-project. The Linux Journal had a large staff and an office and other expenses which probably made it hard to keep it profitable. It is very sad that they are gone and they will be missed.