Humble Bundle Has A Huge Sale With Many Native Linux Games
From LinuxReviews
Jump to navigation
Jump to search

The indie-game focused Humble Bundle games store is currently having another sale with several Linux games available at a 40% to 90% discount as a part of their regular "Indie Hits Sale". This may be a good time to pick up some native Linux games if you have time to play games and you enjoy lesser-known indie-games. Games on Humble are not free software, you will not get the source code and you will have to pay for a DRM-free copy of games which you can download and keep. The most discounted native Linux game, Dex, is just $2 with its 90% discount.
written by Öyvind Sæther  2020-02-18 - last edited 2020-02-19. © CC BY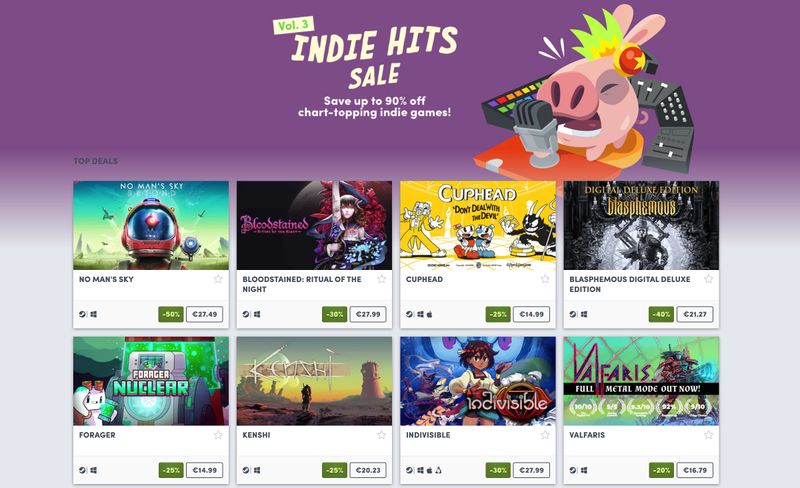 These games are the native Linux games Humble is currently offering at rather attractive discounts as part of their "Indie Hits Sale:
Humble Bundle is also offering a pay-what-you like CyberSecurity book bundle this week.
There is also a new Digital Tabletop 2 bundle launched today where you can pay just $1 for games Reigns and Reigns: Her Majesty. That offer will remain valid the next 20 days.
Sales on games stores are, of course, not anything all that special. The simple truth is that we only mention it because we got a humblebundle.com/?partner link.