Hospital Management System GNU Health Version 3.6 Is Released
From LinuxReviews
Jump to navigation
Jump to search

GNU Health is a 11 year old free software Medical Record, Health Information and Hospital Management system. It can be deployed as a single instance for a local doctors office or a distributed instance for a network of hospitals in a country.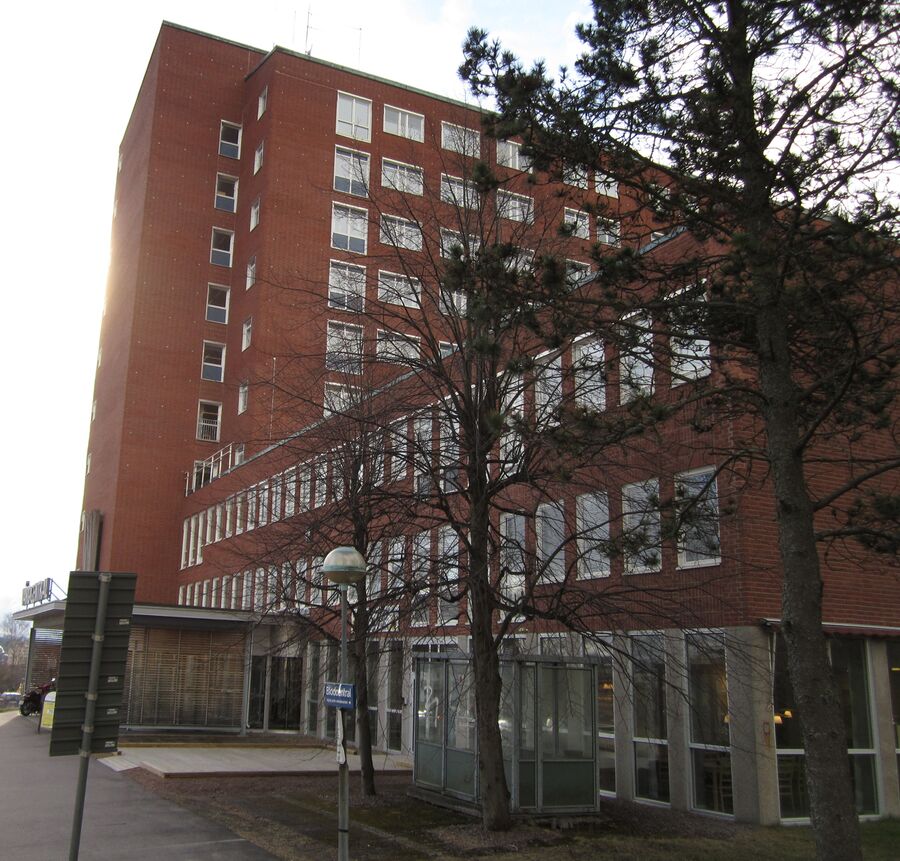 Kristinehamn Hospital. GNU Health can be used to manage hospitals, doctors offices and laboratories. It works well for both small doctors offices and the health services of entire nations.
GNU Health is not a end-user program for patients. Asking your local hospital or doctors office why they are not using a mature free software solution may be prudent but there's little point in installing this software on your own computer.
If you are a health professional or hospital director or you work higher up in your country's public health sector then GNU Health may be worth a look. It a free open source software which could both save costs and provide a better and more sustainable alternative to existing software solutions. GNU Health's homepage is at gnuhealth.org and there is extensive documentation at en.wikibooks.org/wiki/GNU_Health.
The latest GNU Health 3.6 version has the following changes since the prior release:
Both GNU Health client and server are now in Python3
Remove Python2 support
GH HMIS server uses Tryton 5.0 LTS kernel (5 year support)
Client is based on Tryton GTK client 5.2
Automation on the GH Federation queue management
Integration to Orthanc DICOM server
Pages of Life models fully integrated with patient evaluation & GH Federation
GNU Health camera plugin integrated with the latest OpenCV
GH Client uses GI. Removed pygtkcompat.
GH Federation HIS has been migrated from MongoDB to PostgreSQL
New demo database downloader
Thalamus uses now uwsgi as the default WSGI
SSL is the default method for Thalamus and the GH Federation
The latest version can be acquired from savannah.gnu.org/projects/health.
Dive into the GNU Health documentation to see if it could be a good fit for your use-case if you're curious to see if your organization can benefit from a free and open health information system. There are hospitals and government organizations around the world are using it on a daily basis, this is real software worth a peak.