Gbrainy v2.4.1 released
From LinuxReviews
Jump to navigation
Jump to search

Jordi Mas is proud to announce a new version of the brain teaser game Gbrainy. There's not much new in this version, a mono dependency as well as some unused code has been removed and there's a small change to a metadata file.
The complete list of changes since version version 2.4.0 are:
Remove mono-addins dependency
Improve gbrainy.appdata.xml.in metadata
Remove unused code and scripts variables
For those of you who are unfamiliar with Gbrainy: It's a really fun brain-challenging game with logic puzzles, memory training, verbal challenges and math puzzles. It's really fun. You can read our full review here.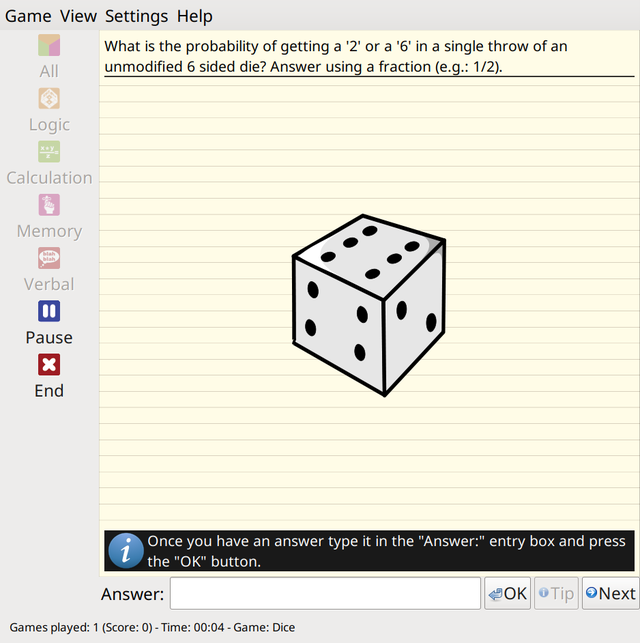 You can download the new version from https://gent.softcatala.org/jmas/gbrainy/gbrainy-2.4.1.tar.gz if you really want to. There's probably a up-to-date enough version like 2.4.0 in your distributions repositories. Just use your distributions normal install method if you want to try it.
You can find the full release announcement inthe gnome-announce-list.